On our way back from Oamaru with friends we went for a few scenic detours.  Our friends were sure there was a café in Karitane and I was sure there wasn't as we had checked it out just after dawn a few months ago.  We were very happy to be proved wrong.
Name: The Karitane General Store and Kitchen
Address: 130 Stornoway St, Karitane
Website:
We pulled up just before three on a Sunday afternoon and we had a lovely cheerful greeting as it wouldn't be unheard of for a place to be shutting up shop at that sort of time.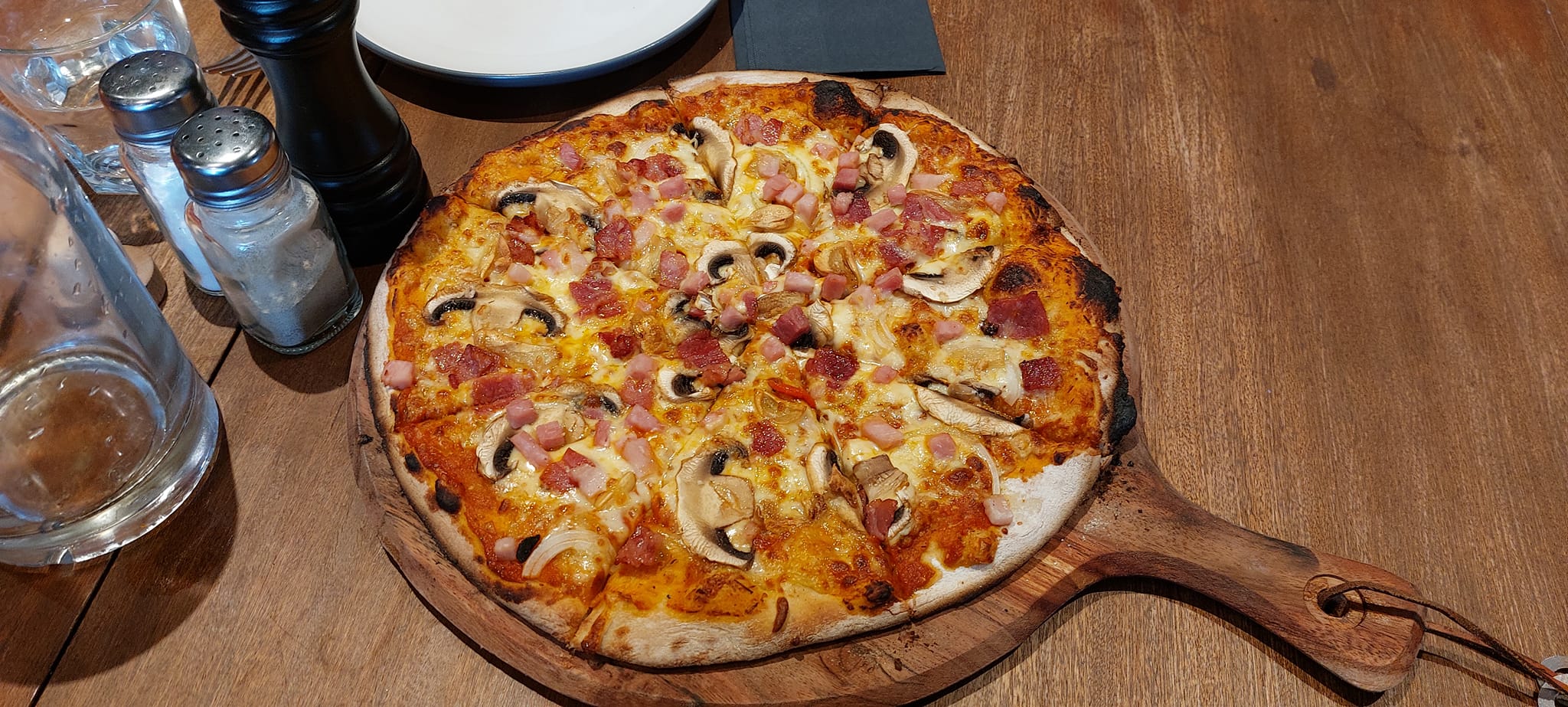 I was very tempted with the cheese rolls as that was one of our normal sort of choices, but saw wood fired pizzas (choose your own toppings) for $22, so very hard to go past that.  We went for ham, salami, and bacon and garlic and it was one of the best pizzas I have had in quite long time.  We went for a couple of coffees for the drink and our friends went for a bottle of wine.
---
READ MORE
---
The coffee and pizza arrived in a very short time and were very good. The coffee came with a small cookie on the side which was a nice touch.
Did it feel like a café – yes, even with a general store as part of the building. There was great eclectic artwork on the walls which we found had been brought along by the owners when they took over six months ago.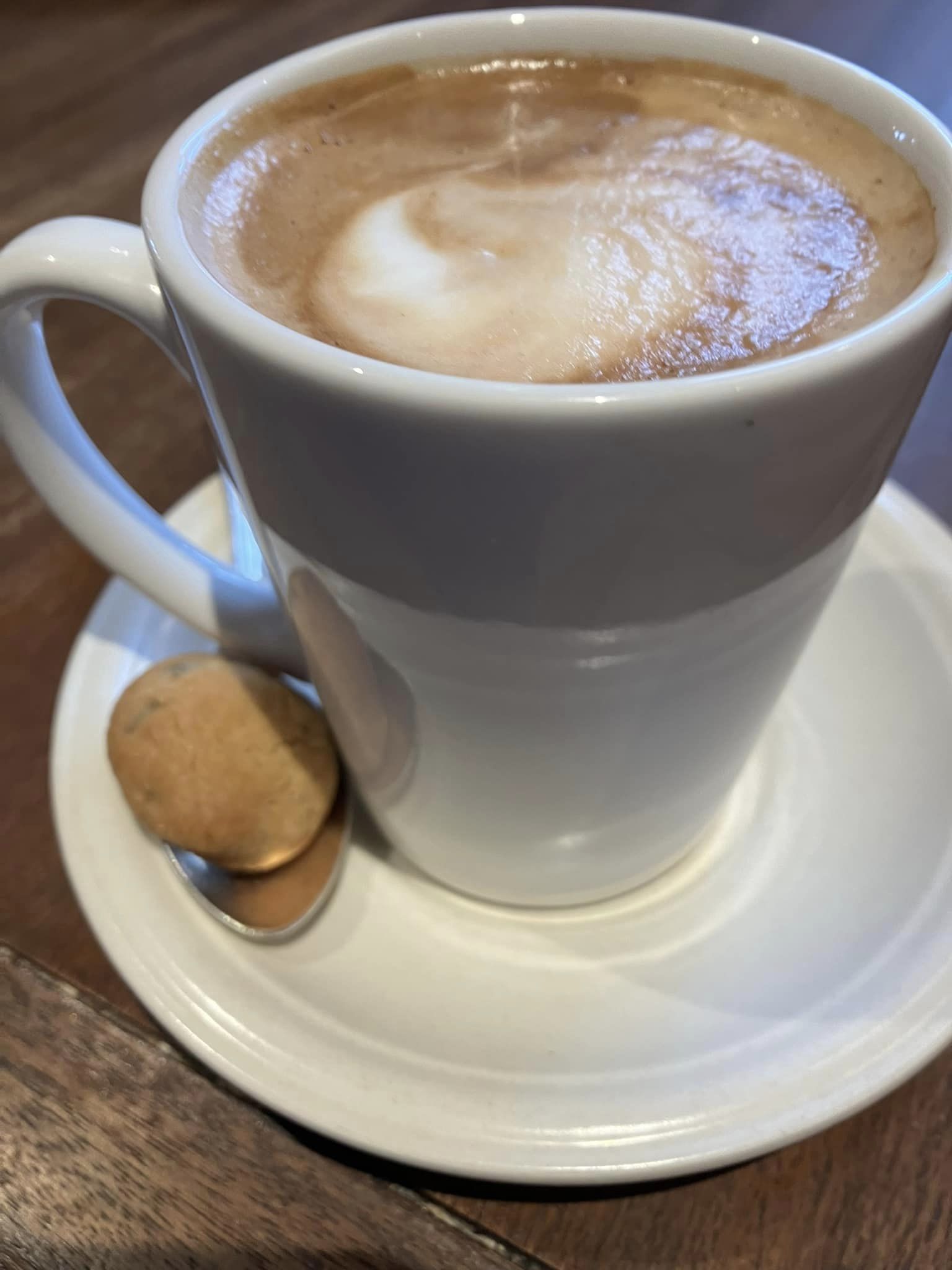 Would we meet up with friends – absolutely and we are already working out when we will meet up with someone as it is on our list of places to go again.  Probably in the Summer when it will be amazing sitting out the front looking at the sea.
Note From Nighthawk
Totally agree with Xaria's review here, we thoroughly enjoy ourselves. The coffee was good and the pizza... oh the pizza... mmmm pizza. Our friends we were with at the time also totally enjoyed themselves. Well done "Karitane General Store and Kitchen", we will be back and sooner rather than later would my preference.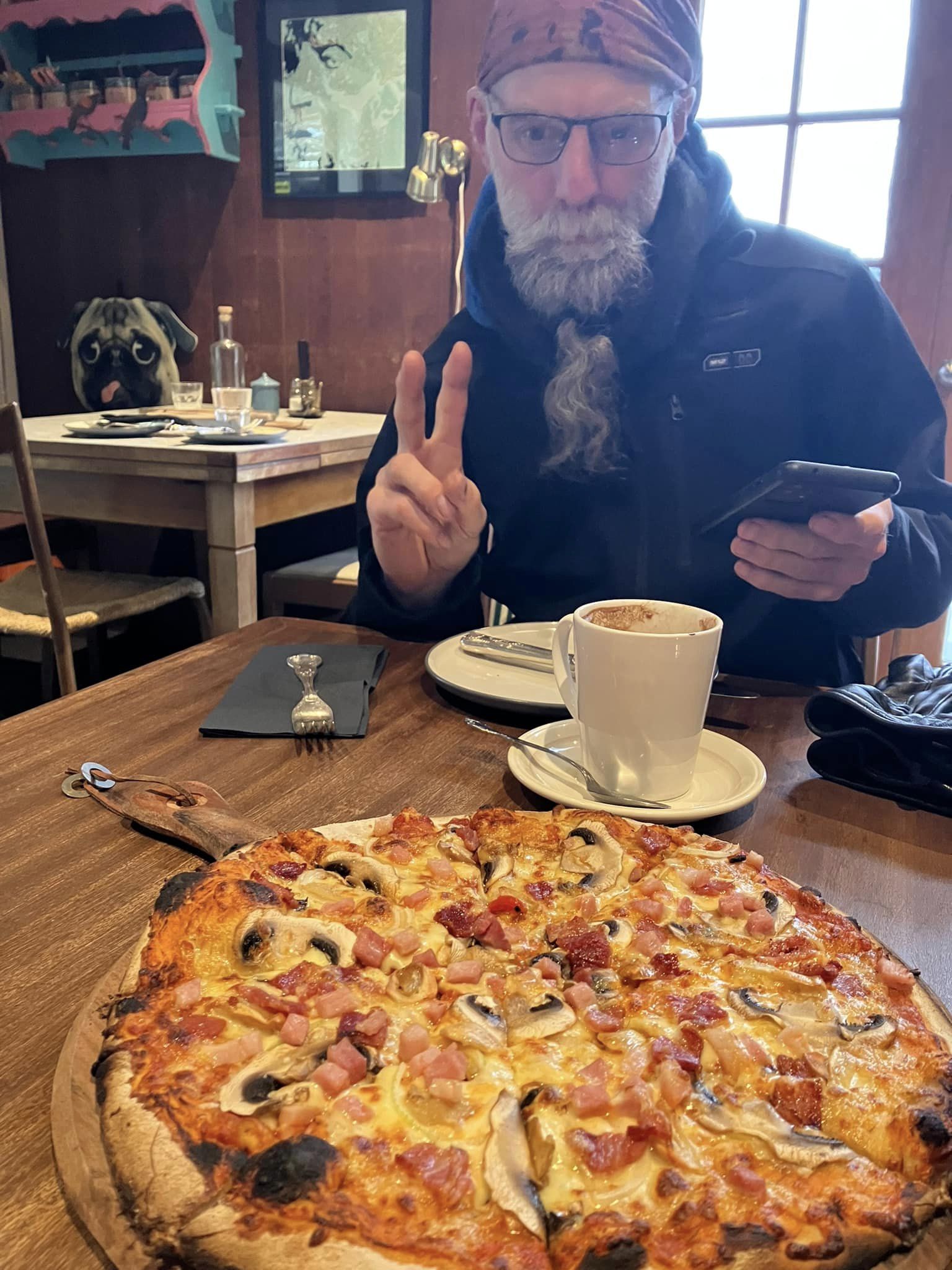 .