Went along early as once again I wanted to avoid paying for parking and wanted to be finished before they did their boozy brunch. Having a look at the serve over cabinet we were pretty sure we were going to go for a sausage roll but we were told we had to be seated and have our order taken.
Nighthawk decided on a sausage roll and a savoury scone and a coffee, I went for just a sausage roll and a chai latte.
Price was reasonably high, but the sausage rolls were made on site and very tasty. Mine had been slightly burnt as it had obviously been microwaved and then put in a grill. Still fine when the base pastry was remove
---
READ MORE
---
Nighthawk said that his scone was one of the best ones he has had in a while.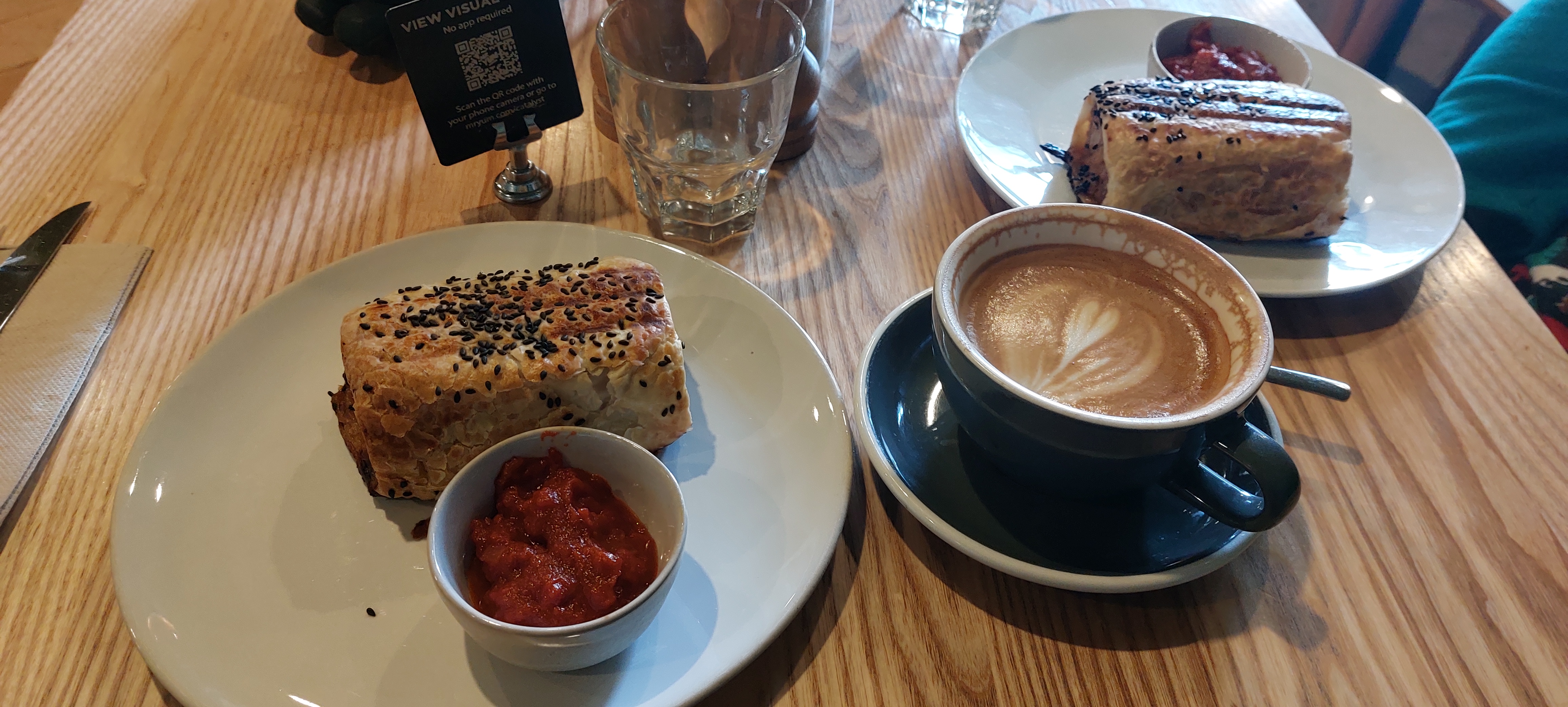 My chai was nice I had read somewhere that they made their own syrup but I am pretty sure it was a commercial mix.
Would go again and meet up with friends as it definitely had the café feel. Will possibly go for the boozy brunch if someone wanted to go.