: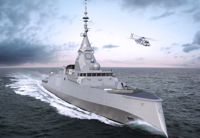 Category :

Defence

Author:

Nighthawk
Those that know me, know I want to increase spending on our defence force (not just the Navy) However, I want to get back to at least a four frigate navy and I want to up-spec our navy and give them some teeth...
Details

Written by

NighthawkNZ

Parent Category:

News

Category: Defence
Hits: 89
Read more: Future Royal New Zealand Navy
Article:

http://www.nighthawk.nz

:

Note from Nighthawk.NZ: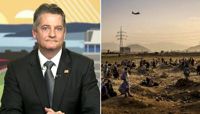 Category :

News

Author:

Jamie Ensor
The acting United States Ambassador to New Zealand says the current situation in Afgahnistan is "not how we wanted this to end".
Twenty years on from the 9/11 attacks that led to the War on Terror, the central Asian nation invaded by US-led forces in 2001 is back under Taliban rule. The Islamic fundamentalist group was deposed in 2001 after it refused to hand over al-Qaeda leaders based in Afghanistan who plotted the attacks. 
Details

Written by

NighthawkNZ

Category: News
Hits: 23
Read more: Acting US Ambassador to New Zealand Kevin Covert says Afghanistan situation 'not how we wanted...
:

Note from Nighthawk.NZ: