Page 1 of 2
Once a month we join our friends Nighthawk & Xaria on their "Cafescapade" – their challenging goal to experience (and review) every café in the wider Dunedin area.
Name: Blackstone Café & Bar
Address: 134 Gordon Road, Mosgiel 9024
Website: https://www.blackstonecafe.co.nz
This month they suggested that we write the review, so here goes. Today's chosen venue was Blackstone Café in Mosgiel. Liane and I arrived fashionably late (as always), to find a very busy café indeed – all tables occupied. Always a good sign, popularity has a reason.
Nighthawk and Xaria were already there, and had nabbed us a high table with stools in corner. Not my favourite seating position, it doesn't suit my rather short legs, but beggars can't be choosers.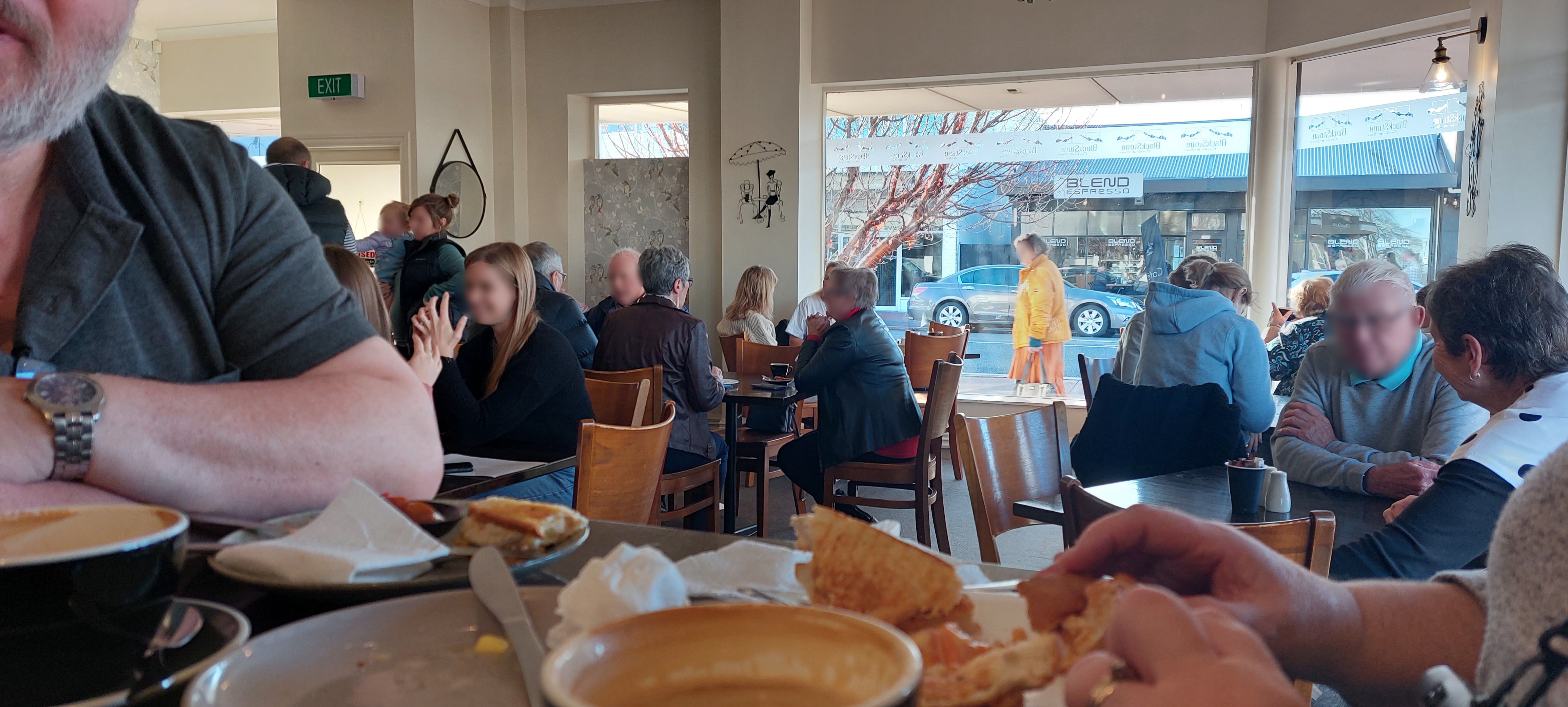 The venue was very nice, very light and bright and clean. Being close to the ground, my eyes are usually drawn to the carpet, noted to be quite clean with very few food stains.
---
READ MORE
---
After a quick read of the menu, all four of us decided to choose from the display cabinets. For Xaria cheese scone and cheese roll, Liane had a toasty sandwich and cheese roll, and Nighthawk and I had a sausage roll and cheese roll.
The coffees arrived first, but not too early (that's my pet hate, drink your hot coffee before the food, or save the cold coffee for consumption with food). The food was generally okay, but we all had disappointments. Paula's scone was more of a muffin. Liane's toasty wasn't particularly appetising, and Nighthawk and I thought the sausage rolls were bulk supplied rather than fresh.
We were all a little disappointed with the cheese rolls, a bit under-cooked, barely warm on arrival, and served with rock-hard butter which defied spreading. My bright idea – stack two rolls with butter between and leave for a minute or so – that did the trick.
So would I go back again? I think so, but I would try something different to eat.