We have herd both good and bad things about Balmac 7 and the only way to find out is to go and try it for one self. What you like someone else dis-likes and vise versa.
Also to be fair, Balmac 7 has been on the list for some time and when we did The Copper on Highgate a few weeks back we also went around the corner to scope Balmac 7 out... It seemed quite busy, we didn't won't to have another yesterday, so today we decided to go earlier than normal just to miss any mid morning rush... I am not a big fan of crowds.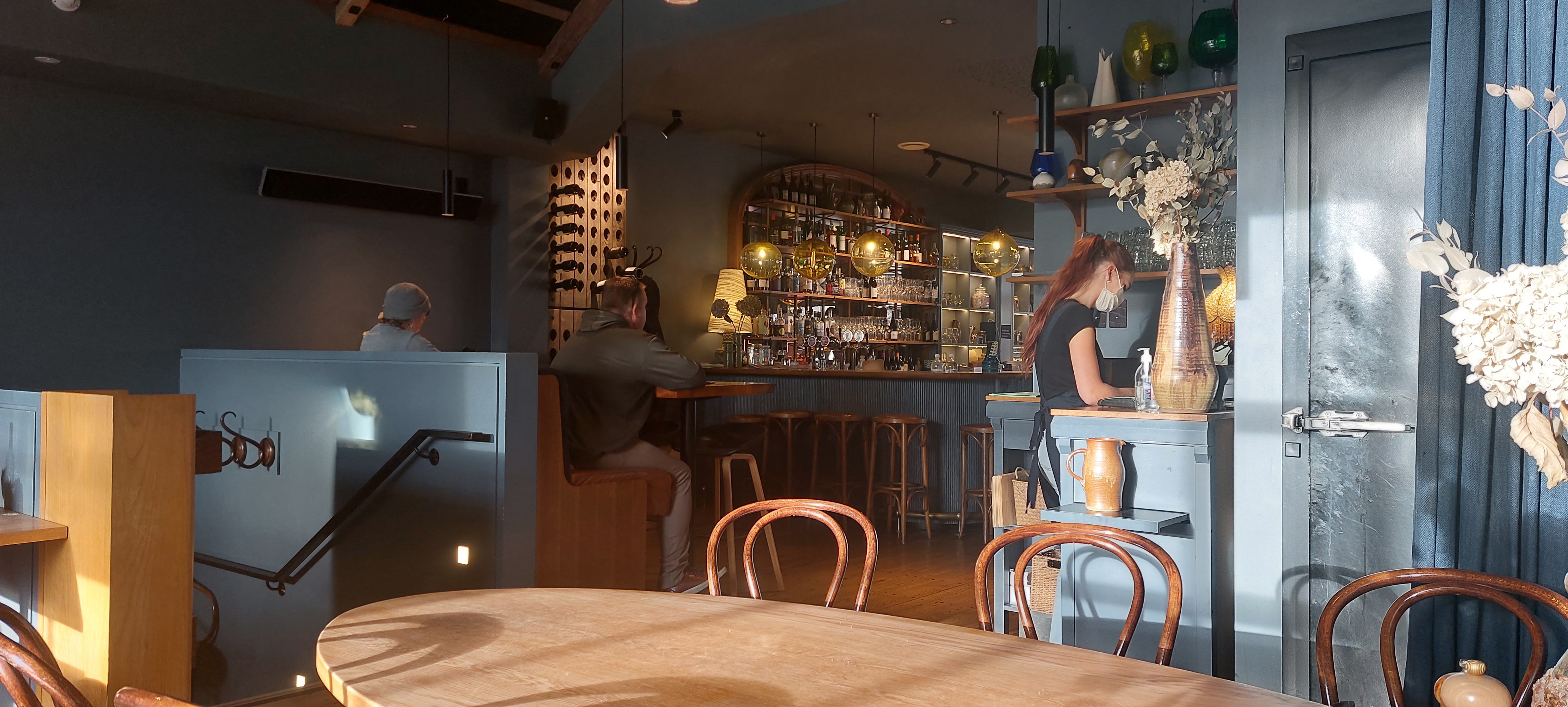 It was a cooler early winters day so there were a few people already there having breakfast and there morning coffee's. 
As we walked in we were greeted with a "Morning" and also asking will we be wanting breakfast, us answering just some server over counter food and a couple coffees to eat in house, the waitress replied, "Great if you want to just check out our selection and then find seat and we will have someone over to serve you shortly."
---
READ MORE
---
We found a table tucked in a corner... and very shortly the waitress was asking if we wanted some water which Xaria replied with Yes Thank-you.  Here is the bit I liked. The waitress then asked if tap water was okay. We nodded that it was and she was off to go get a bottle of water an some glasses. The reason I like this is because I dislike sparkling water or flavoured water etc and just want plain water.
The waitress took our orders for coffees, Large Flat White, and a Large Soy Flat White... and an other waiter came over and took our orders. Cheese scone and a date scone each. He asked if with butter and heated. Which again ... silly question... yes...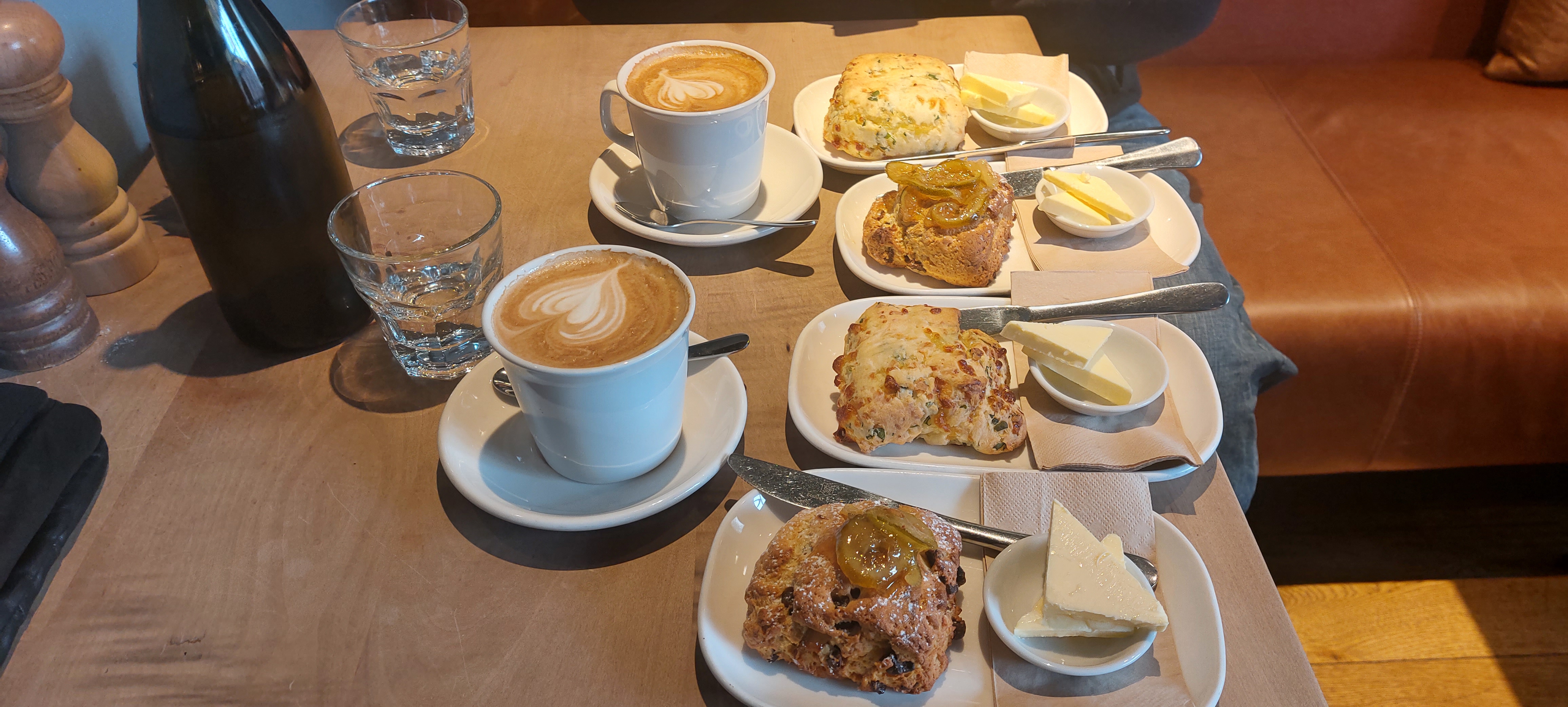 It did not take long before our coffees arrived, and a moment later our scones. So we cut open the scones and spread the butter to let it melt through on the scones. The date scones had an interesting sticky topping bit through the sweetness of the dates. I saying interesting as the dates scones were still very sweet (well for me anyway) and the topping just took the edge off. The cheese scone wasn't as cheese as I would have liked but was still pretty good. Again could have been heated for that fraction longer, just to help melt the butter through.
Xaria commented that, the coffee was pretty close to being her perfect take-away coffee for her tastes... I will admit, it was not too bad for my tastes either. But as you know by now, since every one's taste for coffee is different which is why we don't normally critique the coffee as such.
Our experience here was a warm and welcoming cafe and with just enough people there not too many or busy (I don't like crowds) and not too empty. It all helps give that cafe feel and atmosphere to it.