To we decide to go to Blend Expresso Dunedin... the last time we were there New Zealand went in to Lockdown... wonder what would happen this time.
Name: Blend Espresso
Address: 129 Gordon Road, Fairfield, Mosgiel 9024
Website: https://www.facebook.com/BlendEspresso/
We invited a friend to meet us for a coffee here, but as it turns out she still is suppose to drive due to a leg injury and as she lives just around the corner from the cafe we swung by and picked her up. Which was good as she knew a few parking spots. In behind Mitre10 :-)
We were a bit later than when we normally go to these things and the place was already full of life. and a queue waiting to be served, however I shot through and scored us the couch and chairs at the front so we can watch the world go by.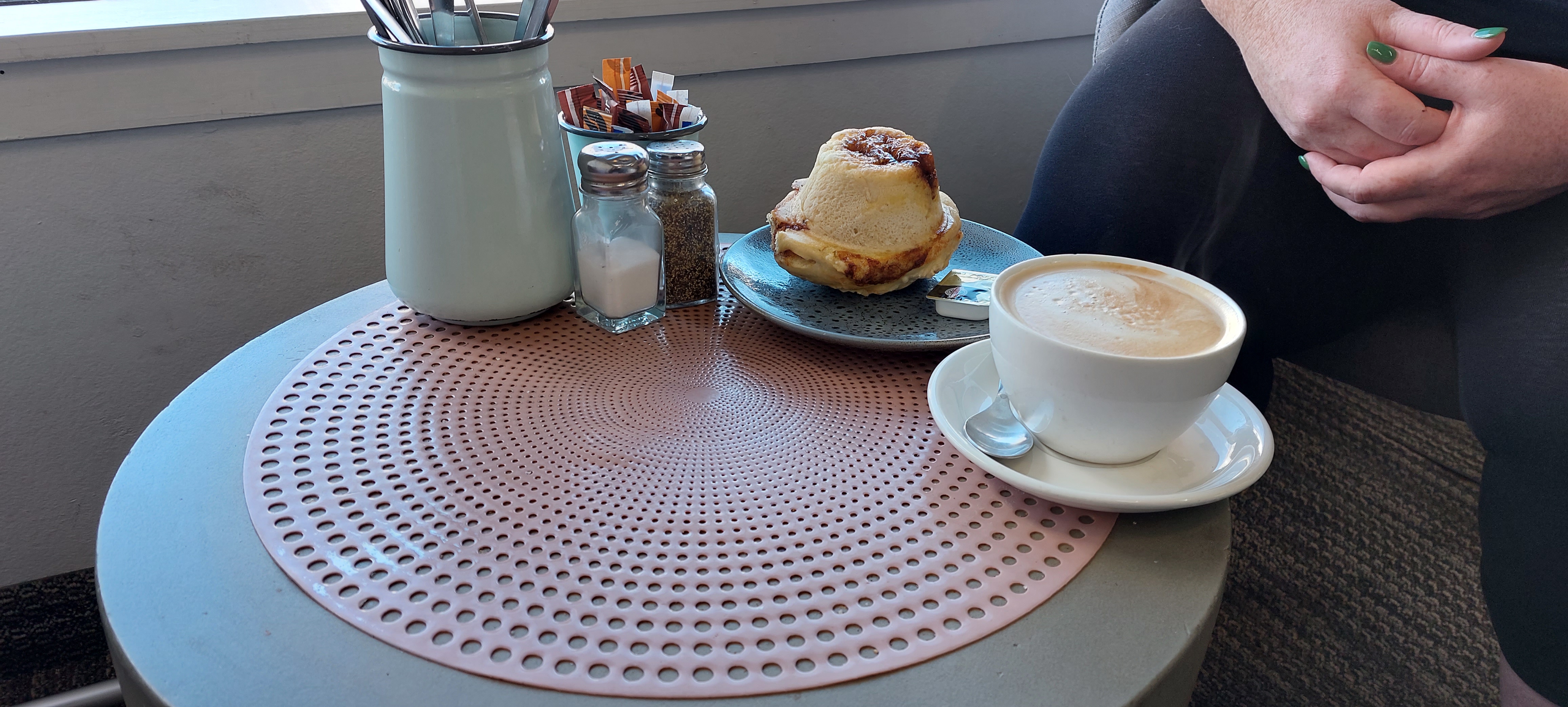 Larrie's (Larissa) Muffin thingy cam first followed by her coffee. Apparently Xaria order our coffee's, two sausage rolls and an extra cheese roll for me... yah 

---
READ MORE
---
Our sausage rolls came first, it was strange that it didn't come with a side of sauce or salad etc. However they were heated properly and most likely made on site not just your bulk buy in. Our coffees were next and and were a decent size and not bad I enjoyed both. My cheese was about a minute later again properly heat as the butter melted nicely on it. However Xaria pointed out after I had already eaten the cheese roll that it was on a chipped plate.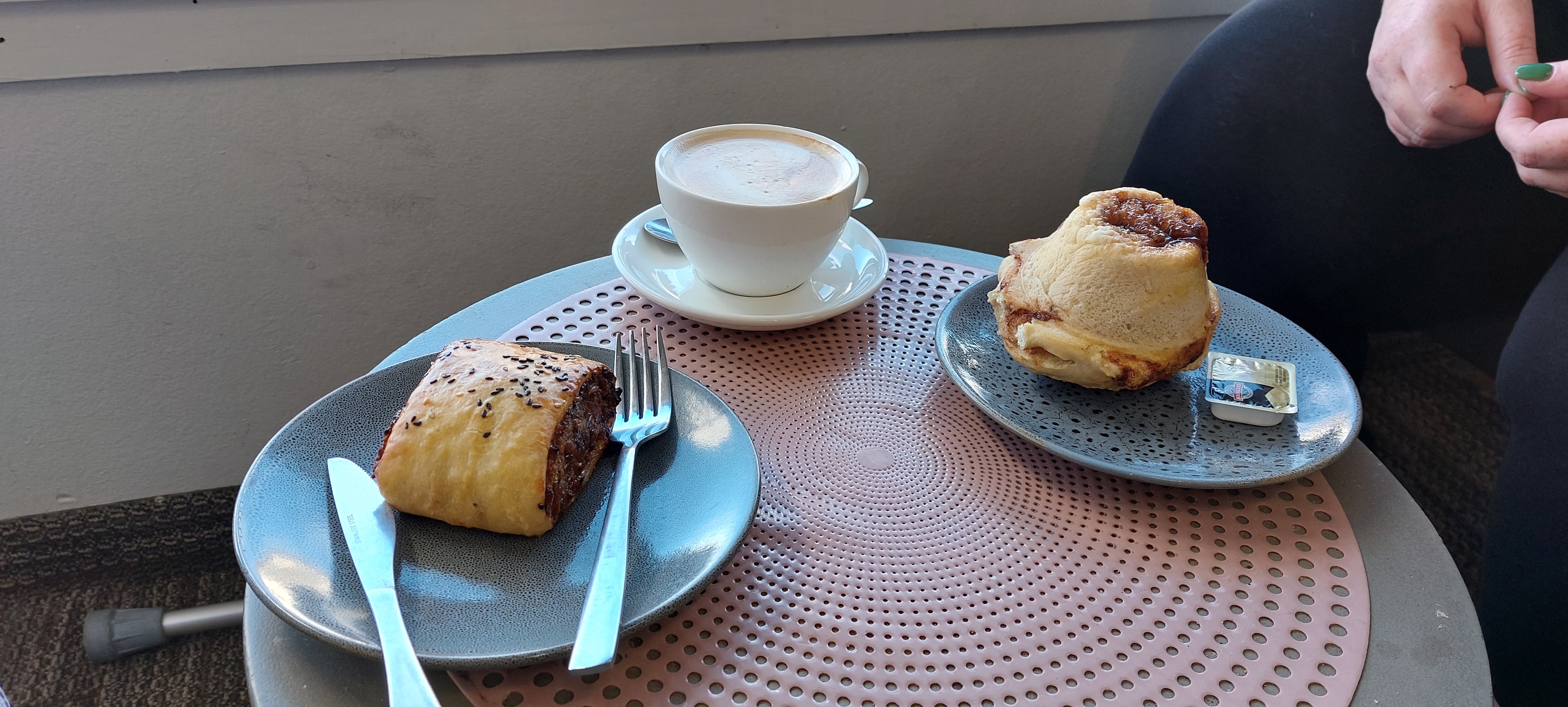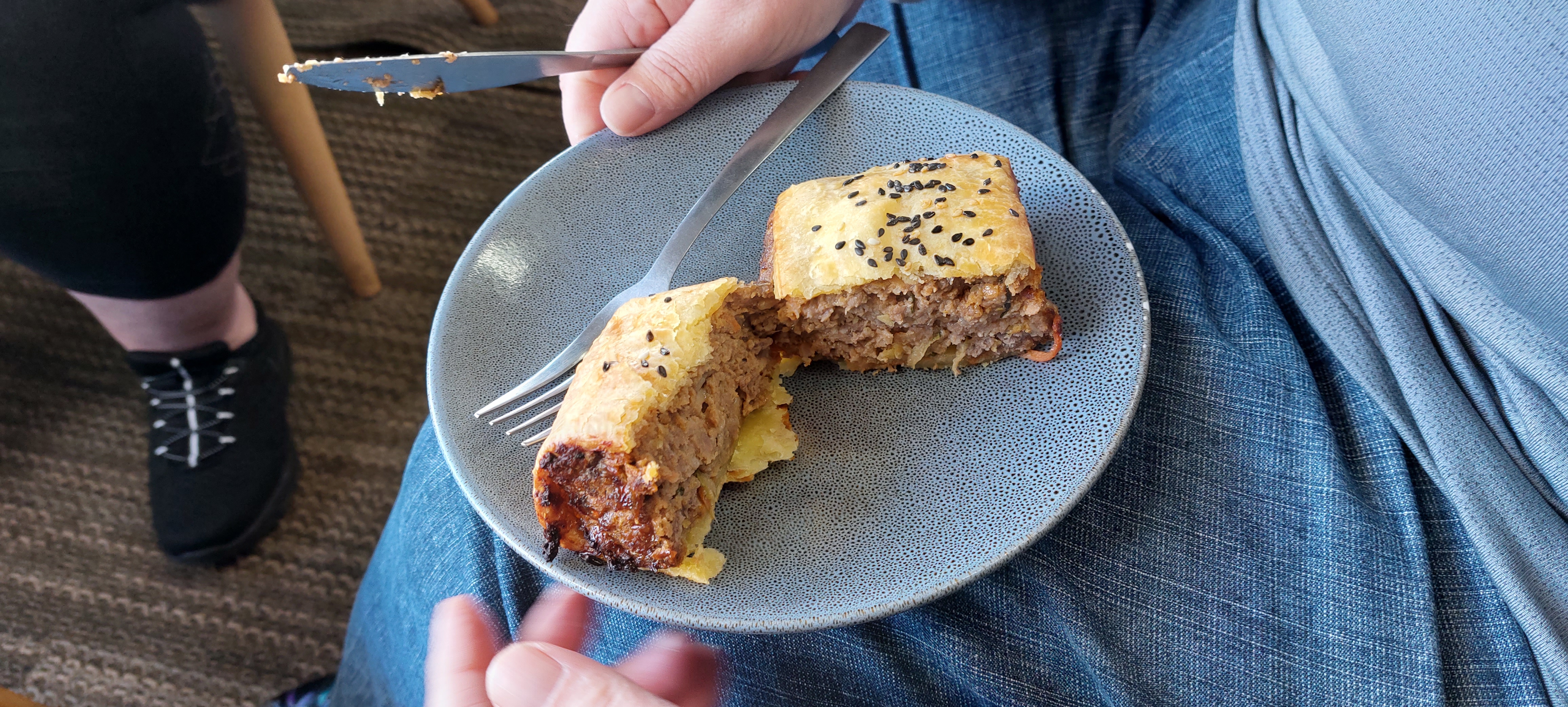 Blend Espresso had that cafe atmosphere and well considering we met up with a friend there for a chin wag answers that question, The sausage was pretty good as was the cheese roll. But the chipped plate becomes a bit of a health and safety issue and shouldn't have been used.
The coffee was pretty good for my tastes and far as I know wasn't that expensive and on par with most other cafes we visit. I enjoyed the couch and arm chairs settings in cafes and this helps add to the atmosphere. Being as busy as it was also helps but can also be annoying like waiting in line... I dislike queues and lines... Over all I enjoy our visit.