Well today's cafescapade we ended up at the EBB Cafe Dunedin in Filleul Street. It was basically pre-decided that's we we were going, so that was where we went.
Name: EBB Cafe Dunedin
Address: 82 Filleul Street, Central Dunedin, Dunedin 9016
Website:

We found a car park around the corner as there road works going on out the front. We were asked for our vaccine passport as we entered though neither Xaria or myself scanned in with the tracer app. There was a good selection of over the counter food as well as a menu if we wanted a late breakfast or something.
Xaria proceeded to order a cheese scone and lemon white chocolate slice with her soy flat white. I ordered a cheese scone and a chicken something something panda bear... no a "chicken empanada" with my standard flat white. They offered water for a table which is always good.
---
READ MORE
---
The cafe was pretty busy, and would have been a mix of patrons from the studio hotel and customs off the street like ourselves. There was more than enough seating and tables though.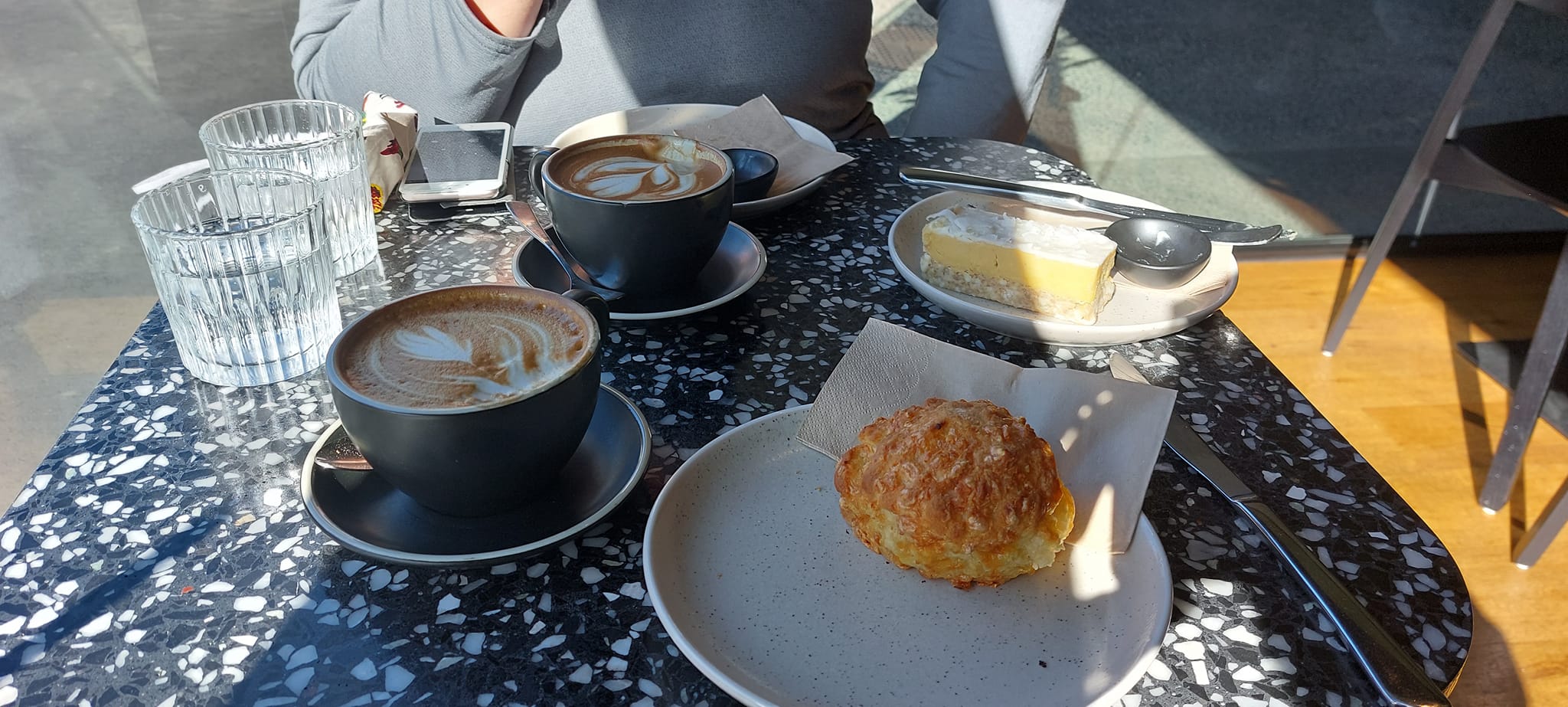 Coffees came first and a couple of minutes later for the scones and Xaria's slice. We like our scones to be heated and melt the butter through... I mean who doesn't right!? The chicken empanada took a few more minutes to heat but came over all pretty quickly.
Chicken empanada

The scones were pretty good and I enjoyed my empanada, it had an ever so slight hint of spicy and I do mean a slight hint I nearly didn't taste it at first. Xaria also enjoyed the white chocolate slice... which would have probably been too sweet for me... apparently. It did look pretty good though...

Was a good cafe experience and over all a nice cafe with pretty friendly staff.