Author:

Thomas Manch
Crucial evidence naming the SAS commander who handled a report confirming possible civilian casualties has suddenly emerged to upset the Operation Burnham inquiry.
Details

Category: News
Hits: 15
Read more: Crucial evidence suddenly upsets Operation Burnham inquiry
Author:

Hamish McNeilly
Middle-aged women pre-loading on wine are causing issues at Dunedin concerts, police say. 
Details

Category: News
Hits: 16
Read more: Middle-aged women identified as big booze problem at Dunedin concerts
A 45-year-old man who wrongly thought he was vaccinated against measles is in hospital with swelling on the brain after catching the virus.
Details

Category: News
Hits: 18
Read more: 'Horrific': Wife begs people to immunise against measles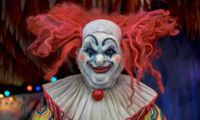 Author:

DAVID MARRS
Circuses are struggling to fill clown positions as top prospects are often heading into politics instead, it's emerged.
Details

Category: News
Hits: 15
Read more: Circuses struggling to find new clowns as top prospects continue to go into politics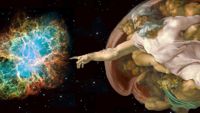 Author:

Harriet Williamson
Russian clergymen choose 11 September as the country's unofficial 'Sobriety Day' Russian Orthodox priests have thrown gallons of holy water over a city in a bid to save its citizens from substance abuse and sex.
Details

Category: News
Hits: 57
Read more: Priests spray holy water from plane to stop 'alcohol use and fornication'
Article:

https://www.independent.co.uk/news/world/europe/russia-orthodox-priests-plane-holy-water-alcohol-tver-a9110316.html?fbclid=IwAR0exQ5yLq63p-onPJPp332dqY-0kXj3hFnNXSeeWtDZK0R7ANk1JhqtaTwhttps://www.independent.co.uk/news/world/europe/russia-orthodox-priests-plane-holy-water-alcohol-tver-a9110316.html?fbclid=IwAR0exQ5yLq63p-onPJPp332dqY-0kXj3hFnNXSeeWtDZK0R7ANk1JhqtaTw

:
Subcategories