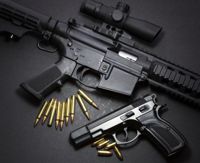 Author:

CBS News
Fifty-six million American children have just gone back to school after the summer holiday.
Details

Category: News
Hits: 29
Read more: Sandy Hook parents release heartbreaking video to raise awareness about school shootings
Rail and Maritime Transport Union members have ratified a pay deal with Dunedin Railways under which all union members will be paid a living wage.
Details

Category: News
Hits: 10
Read more: Dunedin Railways to pay living wage to union members
Author:

Newstalk ZB
New Zealand's gross domestic product (GDP) lifted by 0.5 percent over the June quarter, for a 2.1 percent gain over the same quarter of last year, but in line with a general slowdown in economic activity.
Details

Category: News
Hits: 7
Read more: GDP data shows NZ economy continued to slow in June quarter
Author:

Joanne Carroll
Rumours of an underground bunker on the West Coast where $5 million in assets were seized have been circulating for 10 years, residents say. 
Details

Category: News
Hits: 46
Read more: West Coast cannabis bunker 'buried 7m underground'
Subcategories