The week we decided to go to The Mosgiel New World Cafe which is run by New World. For our overseas readers New World is a local super market where you buy your groceries.
We are not 100% sure if there is a separate name for the actual cafe or not but is part of New World, but it is separated. However you could still hear the continuous beeping of the check out tills doing their thing... beep beep... beep.
Name: New World Cafe
Address: 10 Hartstonge Avenue, Mosgiel 9024
Website: https://www.facebook.com/NewWorldMosgiel/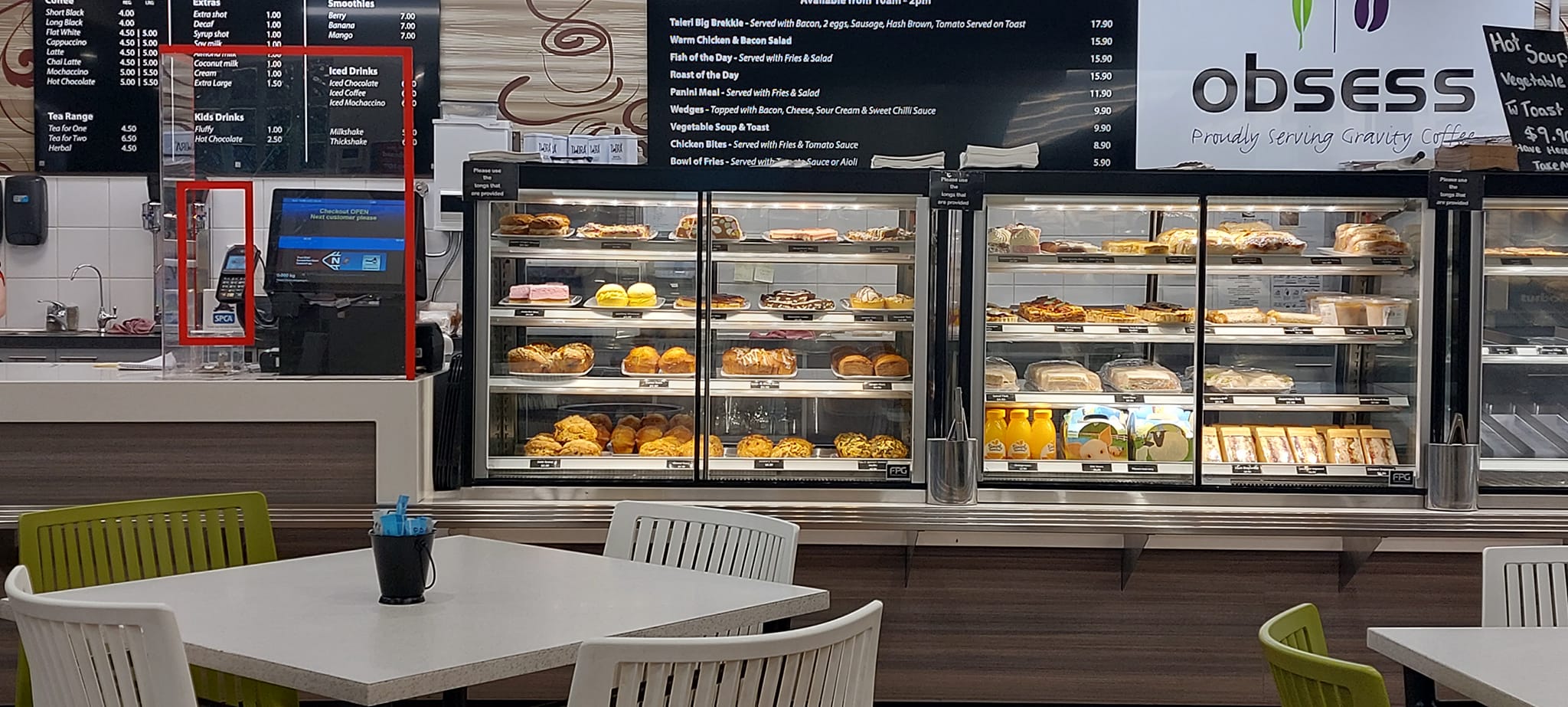 We both got a savory scone, Nighthawk also got a sausage roll while I got a chicken pie as well as our standard coffees. Soy flat white for me and standard flat white for Nighthawk.
---
READ MORE
---
The scones were not offered to be heated or buttered and no sauce for the sausage roll, so possibly healthier than otherwise

. 
The chicken and mushroom pie was very nice. There were small cheese rolls in the cabinet (fundraiser size) but it looked like there were larger ones that had just been prepared and were not in the cabinet yet. The coffee was a little strong for my preference, but just right for Nighthawk.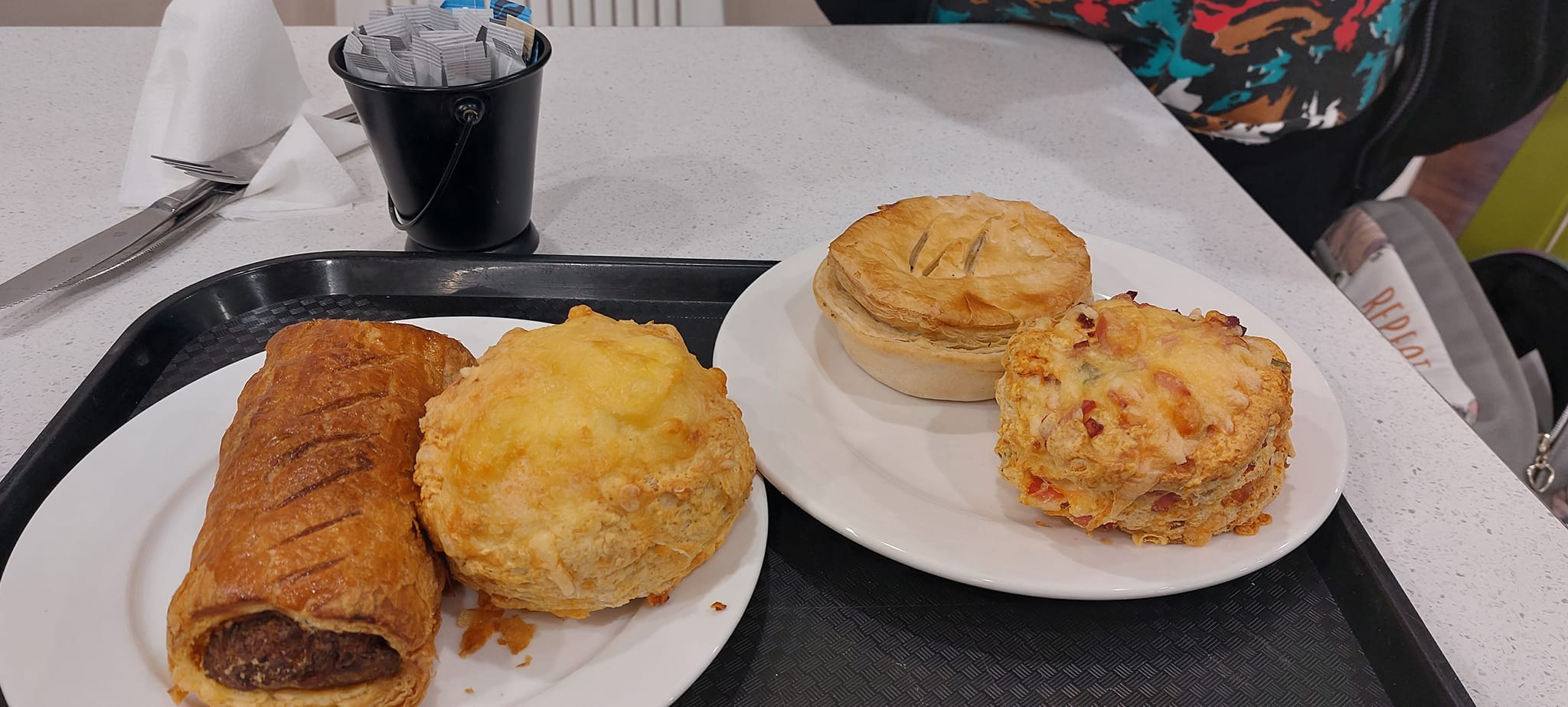 There was a good selection of savoury and sweet options available as well as a cooked menu available between 10-2.  Cafe is open 8-3 everyday.
There was outdoor seating available which would be good on a day that isn't raining and miserable as today was. We also noticed some new paper, magazines and paper and markers available for keeping children occupied.

The Mosgiel New World cafe is self service on old school brown trays which makes it feel more cafeteria/canteen than Cafe.  This is not a bad thing it is just an observation. Felt a bit institutional and probably not somewhere I would suggest for a catch up with friends but if I was passing or already shopping there sure I would go grab a bite to eat. Which I guess is why New World Started doing this.