Today's decision was a bit random we are slowly blurring in what cafes we have visited and which ones we have officially cafescapaded. We know their are a few we have not done and we are trying to do them pretty random.
Name: The Corner Store Cafe
Address: 134 Stuart Street, Central Dunedin, Dunedin 9016
Website: https://www.thecornerstorecafe.co.nz
We basically said target lower Stuart Street again and see what is open and we have not officially cafescapaded before... as it turned out to be we end up here. It was either here or the Perc or Stuart, but there was a queue there so  "The Corner Store Cafe" it was.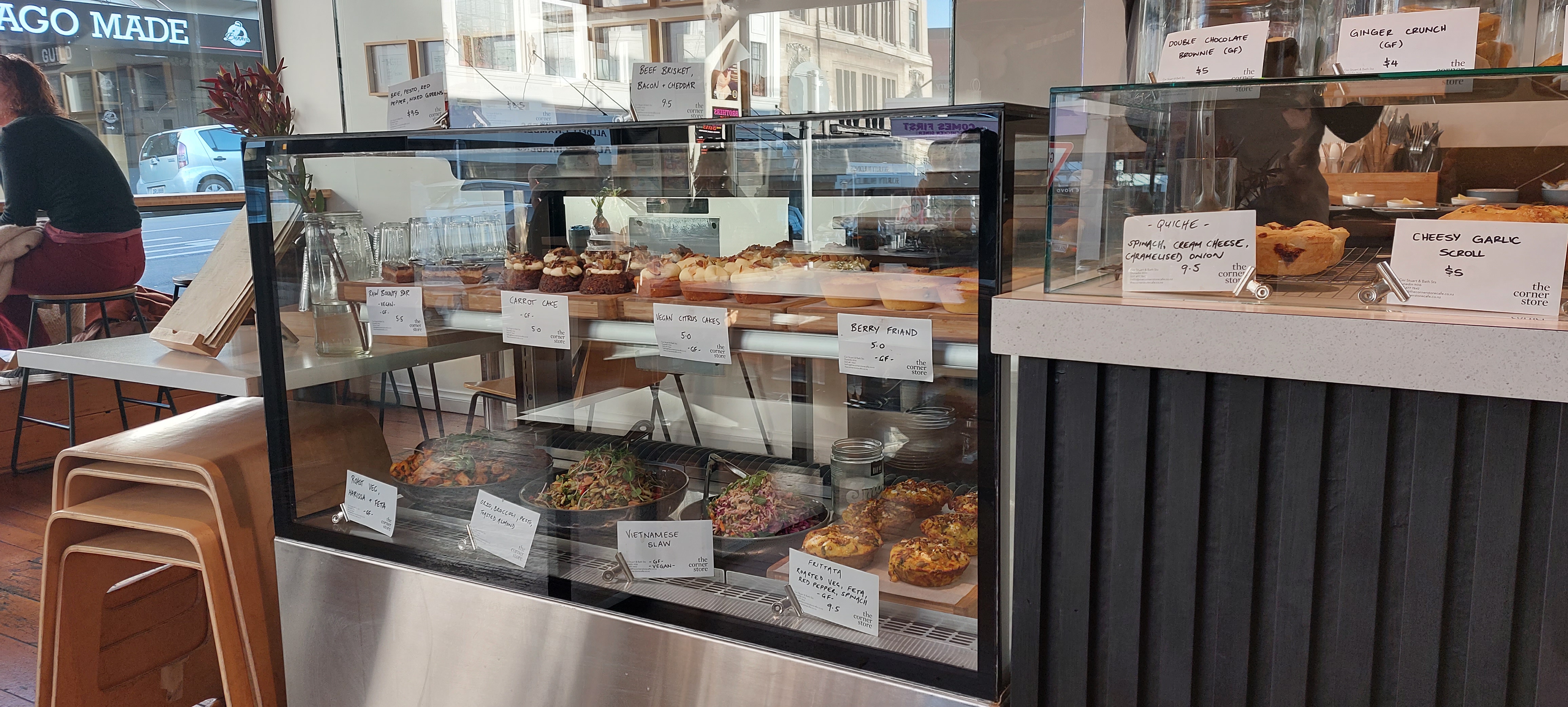 We have been here before, many moons ago however not on an official cafescapade taste and cafe culture test. (Not that, that is what we are doing or anything??? is it?) And have enjoyed past visits...
---
READ MORE
---
"The Corner Store Cafe" was also pretty busy as well but there was no queue at the counter,so in we went. They had a reasonable amount of over the counter cabinet food. So we made our order... Today a little different, it was two muffins a cheesy garlic scroll AND a berry cheesecake muffin as well as our standard coffee's.
Quickly finding a seat our cheesy garlic scroll muffins came first so cutting them open and adding the butter for that gooey goodness... Our berry cheesecake muffin was a few minutes after than and then came our coffee's. To be fair to the brewster he was pretty busy making coffee's as the place was pretty full when we got there, and he was making them as fast as he could. And to be totally honest did not take that long at all.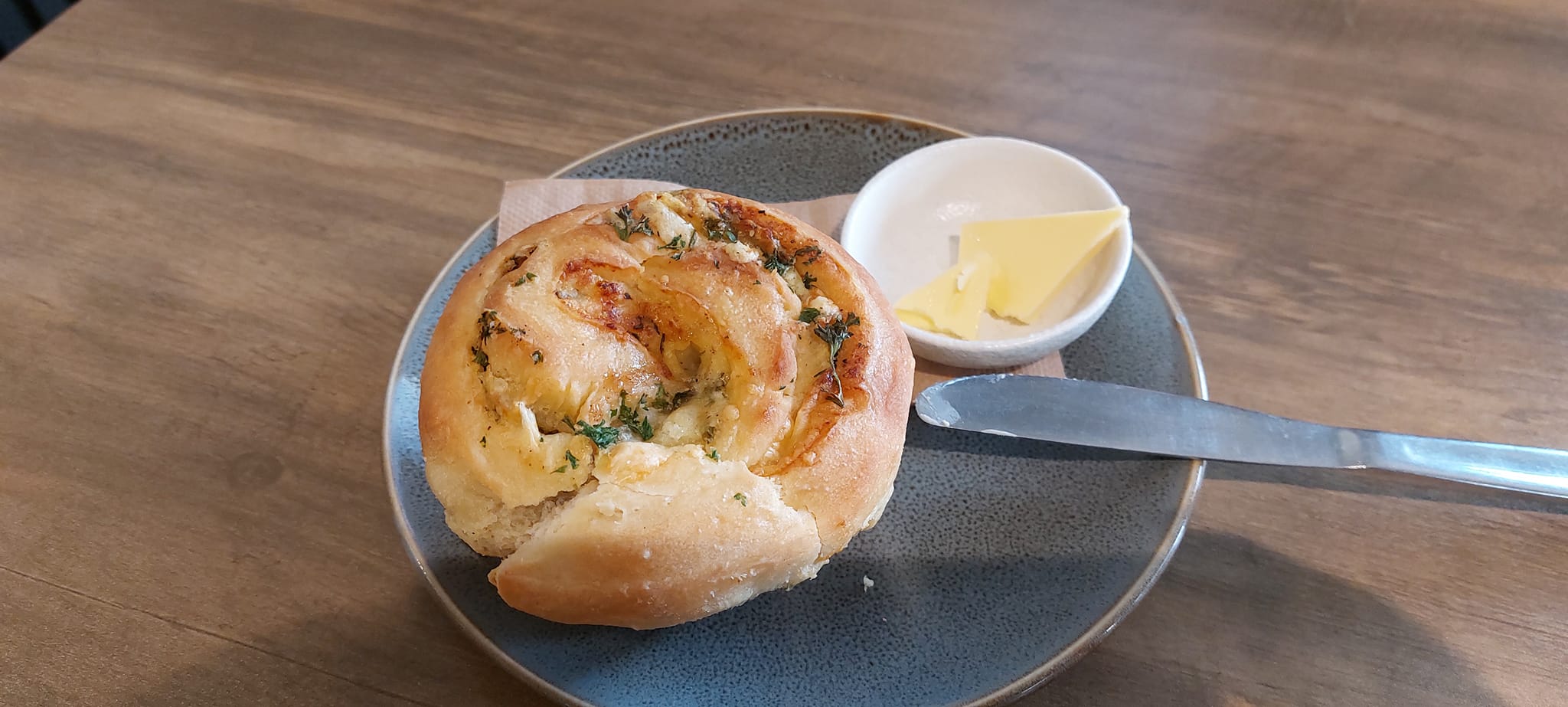 I really enjoyed the cheesy garlic scroll muffin, especially with the extra butter giving gooey goodness. Xaria really enjoyed the berry cheesecake muffin (apparently it is not a muffin but a bread... (who knew) if it looks like a muffin its a muffin

). The coffee's were pretty darn good for our taste as well... Mine was pretty much how I like it... so I had no complaints there.
We are not sure how hot their home made hot sauce is, but they have called it "Quack-the-ripper" but it sounds intriguing.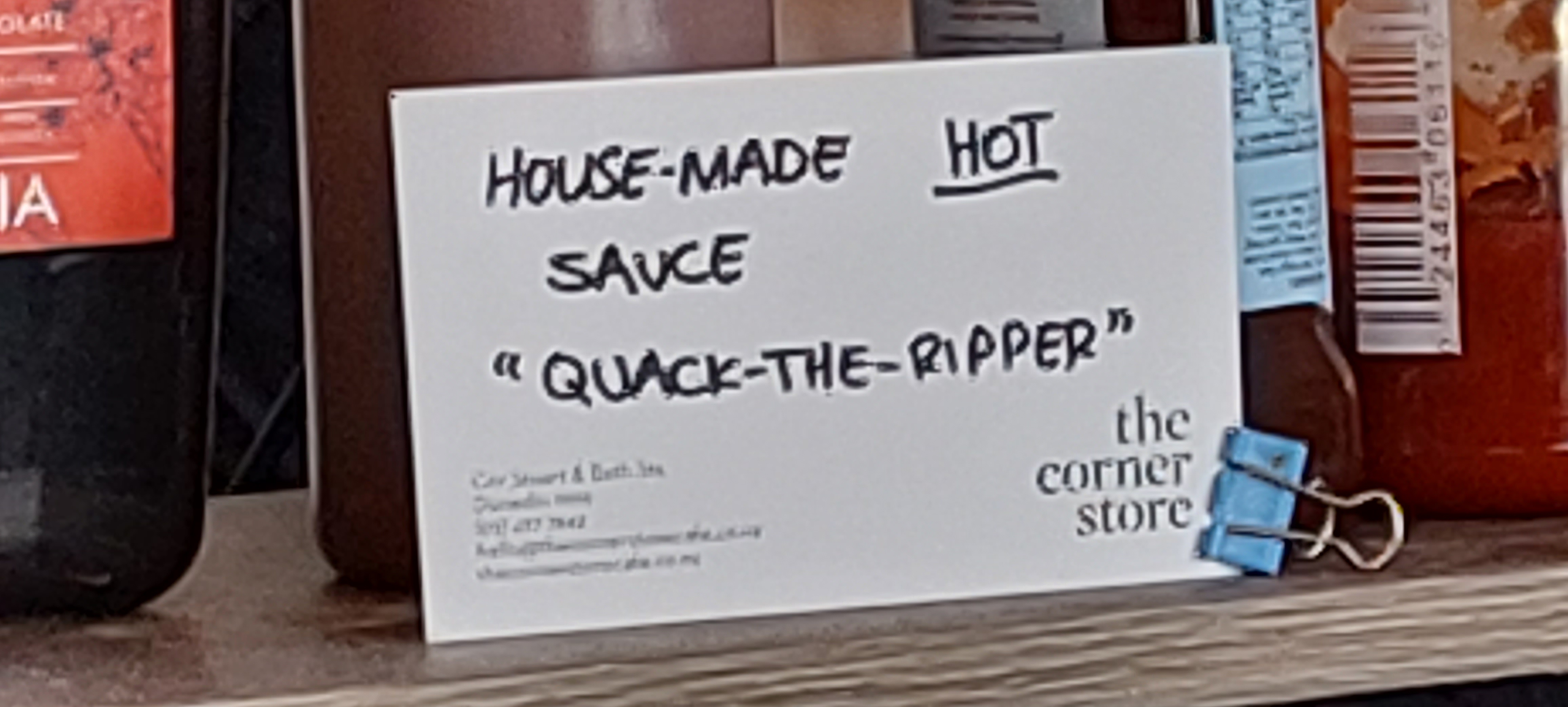 The staff were friendly and the overall cost was about $30.00 which wasn't too bad considering we had two muffins and a coffee each. The Corner Store Cafe has the cafe culture feel to it and one day we will try and explain what that is, once we work out what it is and how to explain what it is.

However what ever it is "The Corner Store Cafe" has it.
We again enjoyed our visit Will see you no the next cafescapade adventure...