We have been here before for morning tea, but not as part of our Cafescapading escapades, so not officially Cafescapaded. It was just before we decided to do this. The first time we came here we said it was one of the better cheese rolls we had had at the various cafes we have been to. So in the past six months and multitude of cafes are they still up there as one of the better cheese rolls?
Name: The Craic
Address: 24 The Octagon, Central Dunedin, Dunedin 9016
Website: https://www.thecraic.co.nz

We had a few quick jobs to do in town, before we headed away to Alexandra for the weekend. So while in town we decided the to cafescapade in town and decided to revisit the Craic and officially cafescapade it.  They have this really good deal, "A coffee and a Muffin or Cheese roll for $8.00" which to us is pretty cheap.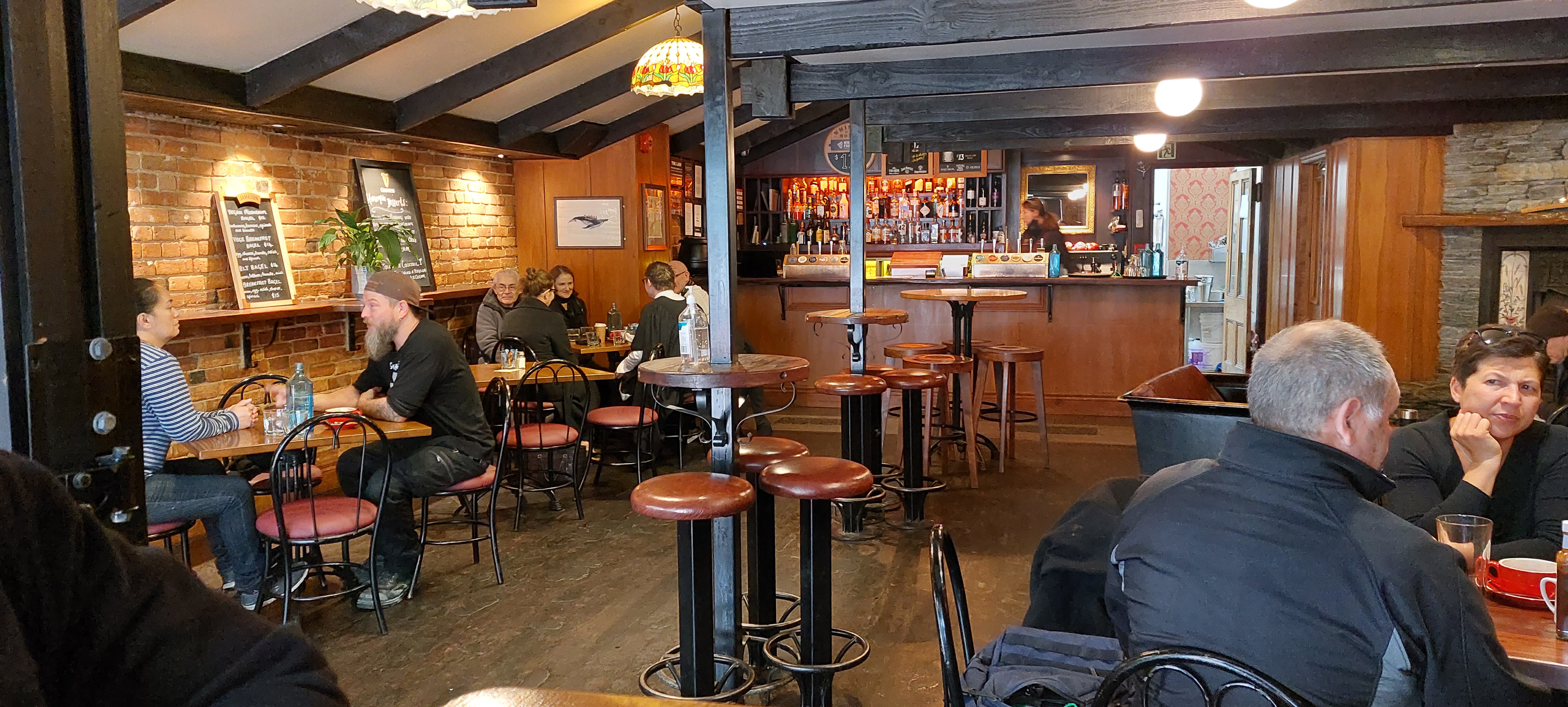 So of course we ordered two of these... we then found a seat up the front by the window... mainly because our seat by the fire place had been taken... I mean how rude... ;-)

It didn't take long before our coffee's arrived, and not to long after that for our cheese rolls.
---
READ MORE
---
Being a Irish Tavern the Craic has the warm welcoming feeling and whilst technically not a sole cafe, as it is is also a bar and tavern it meets our requirements (although barely). They are open 7 days, serving a full menu all day, and no surcharge on public holidays.
Our cheese roll's arrived, the waitress smiled as I said yah gooey goodness while rubbing my hands together and licking my lips... And yes they are still up there as my favorite cheese rolls.

Xaria did say this time that her coffee for her taste "this time" seemed the beans were a little burnt... mine was fine, but I was in heaven with the cheese roll indulgence and may not have noticed it.

While the Craic is a technically a tavern, in the mornings when they are severing things like coffee's and cheese rolls it definitely has that cafe feel and culture to it. The Coffee and cheese roll deal for $16.00 two flat whites, (one soy) and two cheese roll's is pretty darn good, and the staff seemed pretty friendly over all on the few occasions we have gone to the Craic as a cafe, we do enjoy it.