Early Cafescapading today for the very reason Paula is too cheap to pay for parking... However over the next few days since we are on vacation we intend to get to a couple of cafes that are only open during the week and not open on weekends. The joys of being on holiday.
Again being early we got a car park right outside the entrance to the cafe, can't get any better than that Well other than drive through but that isn't exactly a cafe then is it.

It seemed busy enough considering the time of day, there were a few people having a coffee before work, both seated and a few take away.This I like seeing since we still are in Covid restrictions that people are still supporting local business.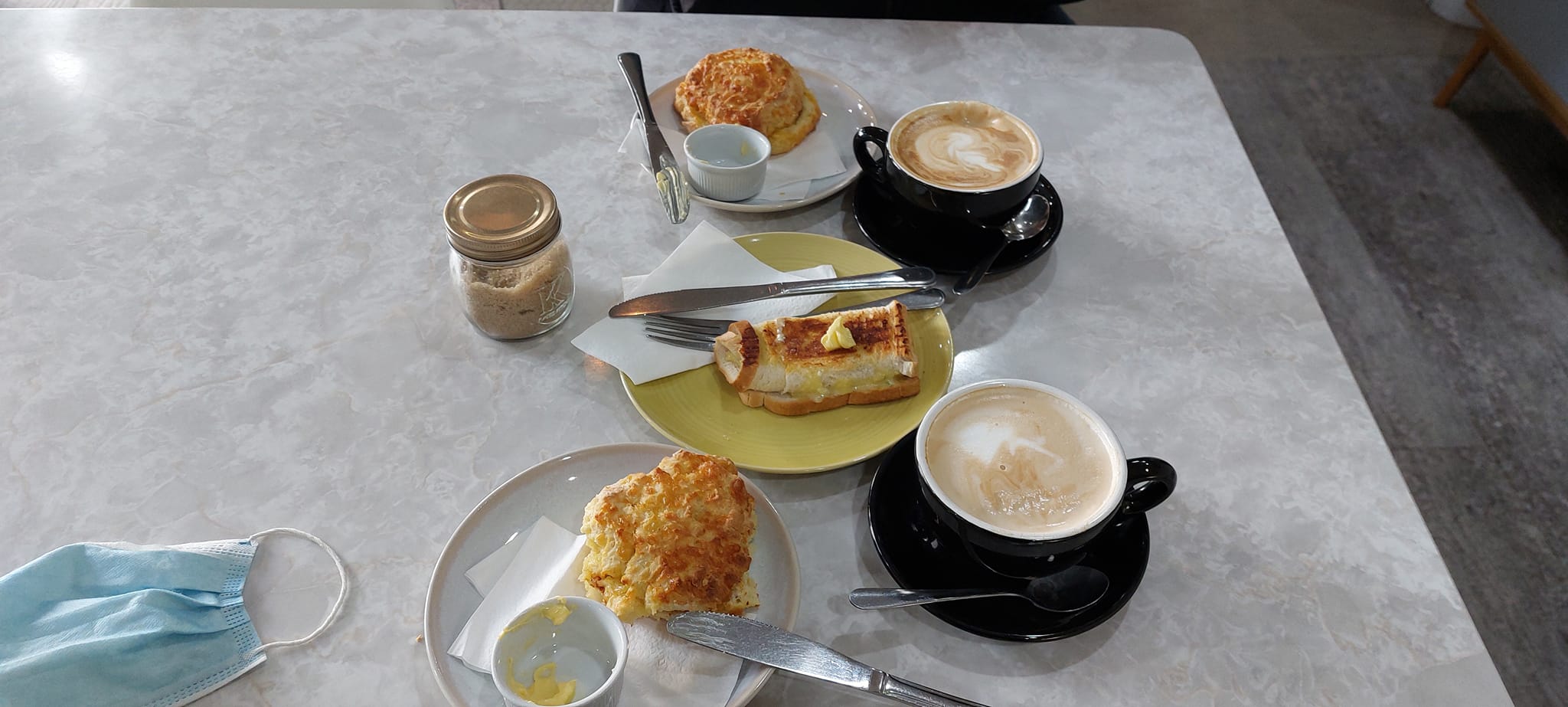 On today's menu for me we ordered cheese scone, cheese roll and flat white... Xaria cheese scone and soy flat white. The coffees came first followed by our scones, and few minutes later the cheese roll.
---
READ MORE
---
Putting the butter on the scones and letting it melt through the scone (just yum)... we both commented "Very nice scone."  definitely cheesy and tasty. The cheese roll was also pretty good as well. My coffee was a bit weak, but that was my bad, it was only a single shot and should have said a double shot... but being early my brain wasn't working, so my bad. :-/ However even though it was a bit weak it was still pretty good.

Overall the service was friendly and the cost was reasonable as well I think it cost like $24.00. The morning autumn sun glaring in through the window so had to keep my sunglasses on...So over all a good cafescapade experience.