A woman who lived through one of the most severe potential complications of measles is warning others to take the illness seriously.
Sarah Williams came down with encephalitis - swelling of the brain - when she was 9 years old, and spent weeks in hospital and months of rehabilitation after getting the condition.
Although measles did not cause her condition, Williams is sharing her story to raise awareness of the possible repercussions of the virus, as the country faces its worst measles outbreak in more than two decades.

Extra nurses have been brought in to give measles vaccinations in Auckland.
There have been 963 cases across the country so far this year, 804 in Auckland alone.  
Measles is just one of the causes of encephalitis. The condition is typically triggered by a viral infection, which doctors believe was the case for Williams. 
Approximately 1 in 1000 measles cases develop encephalitis. 
Of these, 15 per cent die, and approximately one-third are left with permanent brain damage, the Immunisation Advisory Centre states. 
A trip to school camp feeling "a bit under the weather" landed Williams in hospital with her "brain swelling up against her skull". 
---
---
At the peak of her illness, Williams was plagued with hallucinations and seizures. 
"The doctors didn't think I was going to survive," she said. 
Williams said many didn't know about the complications or possible consequences, or the impact they can have. 
Given we have had a measles vaccine in New Zealand for so long, "people don't remember what it's actually like" – "they don't remember seeing the suffering", she told Stuff. 
Encephalitis was a "scary disease", which affects each person differently, she said.
It can cause persistent fatigue, weakness, lack of muscle coordination, memory problems, hearing or vision defects and speech impairments, according to the Mayo Clinic. 
Now aged 38, Williams had to learn to walk again as part of her recovery and still has some problems with her memory and concentration.
She overcame speech issues and had to contend with mood swings as a result of the illness.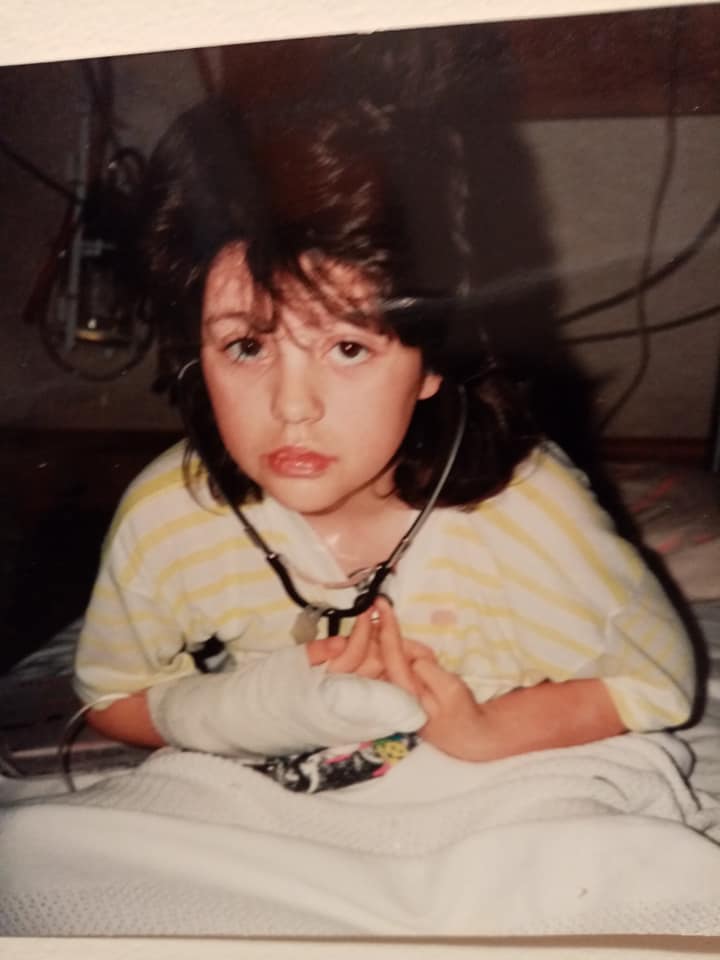 A picture of Sarah Williams, aged 9, when during her stay in hospital.
But she considers herself "one of the lucky ones". 
She wanted people to know encephalitis was a "real consequence", that could be fatal or have long-term impacts.
"No-one should have to end up with encephalitis as a result of measles," Williams said. 
"I can't bear the thought of any families going through that. It breaks my heart." 
Measles is almost entirely preventable through two doses of the MMR (measles, mumps, rubella) vaccine.
For more information or advice on measles, call Healthline on 0800 611 116 or see the ARPHS measles page or Ministry of Health websites.