Category: Office
Number of Subcategories: 4
Downloads: Page 1 of 2
Office
Subcategories: 4
Files: 6
Various Office suites and office software
Subcategories:
Downloads: 6

UK's Kalender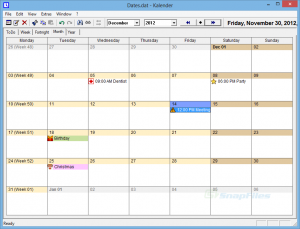 Here you'll find in brief the most important features of UK's Kalender. The complete manual is available here.
UK's Kalender is a MS Windows program intended to remind you of upcoming events and todos. There are several views for your dates that are organized similar to a calendar sheet. Dates and appointments can be entered into the calendar via an input form.You can enter a forewarn time, so as long as UK's Kalender is running in the background you'll be reminded of your dates as soon as the forewarn time is reached.
Independent from the calendar function there is also a todo list where you can enter tasks with a deadline and a forewarn time. If the forewarn time is reached, UK's Kalender will inform you of the due tasks with symbols and colors.
The program was tested under the MS Windows versions 98SE, 2000, XP, Vista, 7, 8.1 and 10.
Operating System :

ToDoList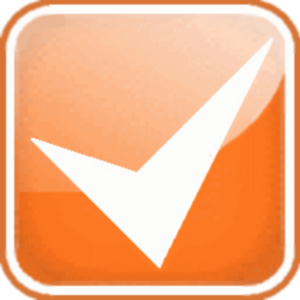 A flexible, effective and FREE way to manage your busy life! ToDoList is an easy to use, yet complex to-do list manager that enables you to organize and track general or project related tasks. It supports multiple levels of sub-tasks along with notes (plain or rich text), task icons, file links, time tracking, task reminders and more.
The program is highly customizable and offers advanced configuration options that make it suitable for multi-user team projects with support for source control as well as general GTD usage. Other features include import/export, integrated backup, due task alerts, customizable interface and much more.

Ace Money Lite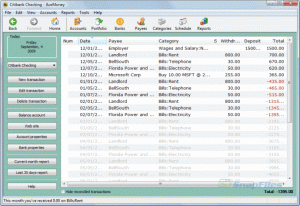 AceMoney Lite a free personal finance software, the best free Quicken and Microsoft Money alternative. All features from its big brother are there, limited only to two accounts. As AceMoney, AceMoney Lite makes organizing personal finances and home budget a breeze. All features required by home or even small-business accountants are there:
Track your spending habits and see where the money goes
Generate any home budget report by categories or payors/payees, including pie charts. Now you can see at a glance how much you spent on food last month. Find all your withdrawals and deposits by any parameter.
On top of that, you can use AM, personal finance software, in one of many languages like French, Hebrew, German, etc. AceMoney is localized in over 25 different languages. You can customize it in your language if you want. Check out these translation guidelines describing how to add it.
Operating System :

Money Manager Ex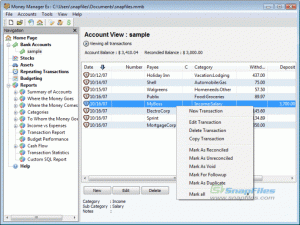 Money Manager Ex is a personal finance software that offers a full set of features to manage your finances, budget and investments. It supports checking, credit card, savings, stock investment accounts, as well as fixed assets with depreciation. You can manually enter transaction and also set up reminders for recurring payments or withdrawals.
The program supports multiple accounts and currencies and can produce graph and pie chart reports for your spending/income and budget. Other features include AES encryption, import from CSV and QIF formats, money transfers between accounts and more. Money Manager Ex uses a non-proprietary SQLite Database backend, and can be run from a USB drive.
Operating System :

GNU Cash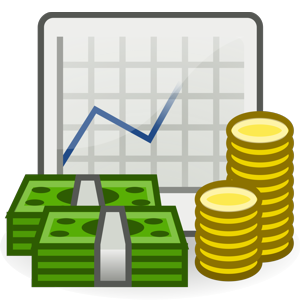 The GnuCash checkbook-style register provides a custom, convenient and familiar interface to entering financial transactions.
The register supports common checking and credit-card transactions, as well as income, stock and currency transactions. The following features are also provided:
The ability to enter split transactions
The ability to mark a transaction as cleared or reconciled
Autofill of entered transactions
The ability to display multiple accounts in a single register window
A summary bar that displays all of the relevant account's balance information
Many options to customize the appearance and the display style
Operating System :