Some Dunedin landlords are upset by the number and vigour of investigations carried out by Government agents into their properties.
Figures obtained from the Ministry of Business, Innovation and Employment (MBIE) show 164 investigations were opened regarding Dunedin landlords and property managers since the start of the year.
In the same time 99 investigations were opened in Christchurch while in Wellington there were 74. The investigations were undertaken by the Tenancy Compliance and Investigations team.
The team's national manager, Steve Watson, visited Dunedin to take questions from concerned members of the Otago Property Investors Association on Monday night.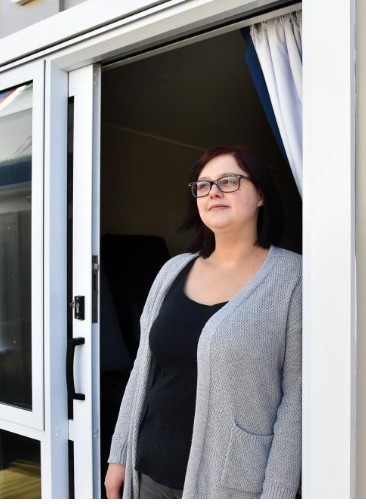 "It was good to see the Government front up to the questions from my members about the investigations happening around Dunedin and [I] was told they will die down," said the association's president, Kathryn Seque.
Investigators took data from the Ministry of Health stating where children had been admitted to hospital as a result of their housing, and used that to select where they investigated.
"Obviously it's a new team here in Dunedin and they're just very passionate about their work I was told," Ms Seque said.
"It's slightly worrying that we feel somewhat targeted in Dunedin."
She said members were upset by the wording of letters sent to them by investigators.
"We've definitely pushed back a bit against the investigations when they started coming through last year. Especially on members of ours that are pretty good landlords getting letters basically saying we will prosecute you if you don't give us this information.
"I have spoken to MBIE about these letters since and they've told me they're not so abrupt [now]."
Mr Watson said the numbers for Dunedin investigations were high, second only to Auckland.
He agreed Dunedin investigators were "enthusiastic and passionate about their work". But the high numbers for the city were also because of the way work was rolled out quarterly.
"We roll out work every quarter to the compliance officers and they then start writing their letters ... it just happened to be that in this particular quarter it was the Dunedin sector."
It was likely the figures would balance out in the next year.
Dunedin had an interesting rental market that Mr Watson's team was still learning about.
"We're not about deliberately trying to catch landlords out or gather revenue or be overzealous, we actually want the rental stock in Dunedin to be brought up to a good standard."
He was not able to say what investigations were in relation to but indicated insulation was a problem for a lot of landlords nationwide.
"One of the things was a very slow uptake in the insulation requirements which became law on July 1.
"Everyone was required to be insulated to the required standard. We are seeing throughout the country that there is still a number of properties ... who need to get their properties up to the required insulation standard."
Overall, Mr Watson was satisfied with the Dunedin meeting.
"Hopefully after I spoke to them, they have a better understanding of the reasons why we're doing this work.
"It's more than just a bureaucratic compliance function," Mr Watson said.
"It's actually a good thing to do to raise the standard of rental properties for a number of societal outcomes."