So since we were at Bunnings Warehouse getting a few bits and pieces, and we thought well since we are here we might as well get this one done and dusted and out of the way for today's Cafescapade... Bunnings Warehouse Cafe is one of the ones I have been dreading and have avoided for years as it was one of the worst coffee I had in in a long time.
However since our Cafescapading it was time to revisit it. So here we go. Now before we go too far, we don't believe it is a separate entity franchise cafe like other's ie; Nichols, Mitre10, The Warehouse etc. If it is we are unsure of the name of the cafe is only know as Bunnings Cafe ...
While I dropped off the items we purchased in the car Xaria wondered down to the cafe and ordered our coffees and a bite to eat for Xaria. Today for me was just the coffee and nothing to eat.

Returning from dropping off the items I sat at a table and waited as Xaria was still at the counter ordering which seemed to take longer than expected... after what like for ever, but was probably only a couple of minutes Xaria sat with me.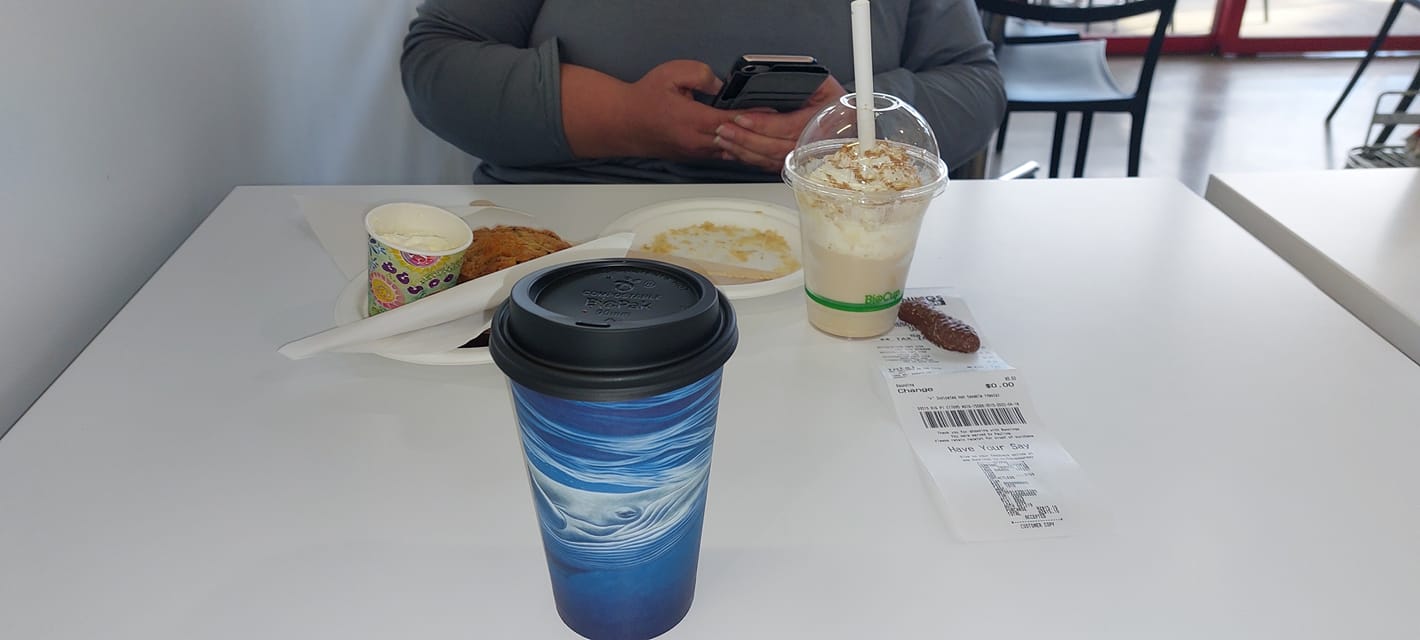 Xaria's Date Scone/Bun with cream on the side and sausage roll were delivered first and followed by my flat white which also came with a chocolate fish was a nice touch (Although I don't like chocolate), this time Xaria had a Iced Chai something a bit different.
It all came on disposable plates, cups and cutlery so no clean up or washing of plates and cups required by the staff just put in the bin, although when you start thinking of the well being of the environment? Which is better? However it also means I could have taken my coffee and be on the go if I so desired.
---
READ MORE
---
We don't believe any of the food was prepared or made on site like many of cafe's and is all mass produced possibly for all of Bunnings stores, I don't know? Anyway Xaria said the sausage roll and scone wasn't bad, nothing spectacular and nothing to write home abut... but wasn't bad.
However it was one of the cheaper cafes we have been to the 2 coffees, sausage roll, and scone were only $15.00(ish).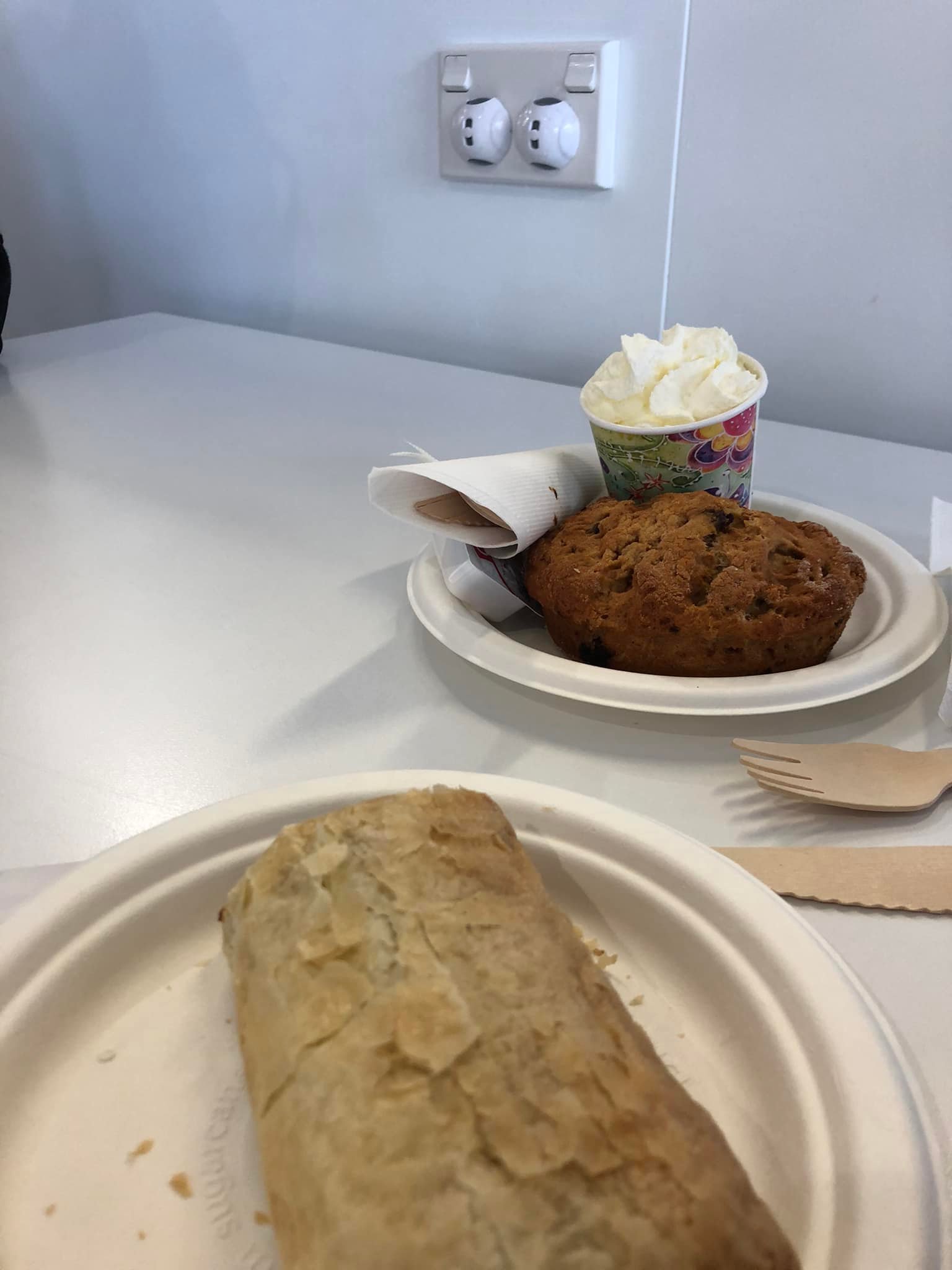 We both commented, it didn't feel like a cafe, it felt more like to me, it is more of a old school tea room and Xaria thought more a smoko room/area or workers dinning area. We couldn't quite put our finger on it what gave us this feeling. Example possibly, maybe; at Mitre10's Cafe, you are surrounded by the garden centre when you look out the windows on three sides  of the seating area and a more away from the hardware store although there is seating closer to the store as well, not so much here. while there is one window you look out to garden centre it wasn't the same... but this could be just us we don't really know what it is...

Now as for the part I was dreading the coffee, and as you know we very rarely comment on it... I was dreading it, but to be honest, it was not as bad as I thought it was going to be. They have had time to make changes, upgrades, and course different staff since I last went there. Which to be fair was years (and I mean years) ago. The coffee wasn't bad.