We were suppose to be going to another cafe, but things change as we had my sister come and visit so we decided to go earlier than normal. However this meant we had to change cafe's as our original was not open early enough.
So we decided to the Wooden Table which was the one we were going to go to yesterday ... Confused... sure so am I however the Wooden Table was open at 08:00 am so that was where we ended up.
Name: Wooden Table
Address: 152 Gordon Road, Fairfield, Mosgiel 9024
Website: https://www.facebook.com/woodentablenz
We rocked on up and and instantly saw the decent number of freshly made scones on the counter, and then looked over the other offerings. I also saw what I thought was a sausage roll and ordered that as well, plus our standard coffee's.
However the waitress when she went to get it out of the warmer then said that it wasn't a sausage roll but a vege-roll and did I still want it. I just answered "Sure" and Xaria jokingly said "if you didn't tell he probably wouldn't have noticed...

"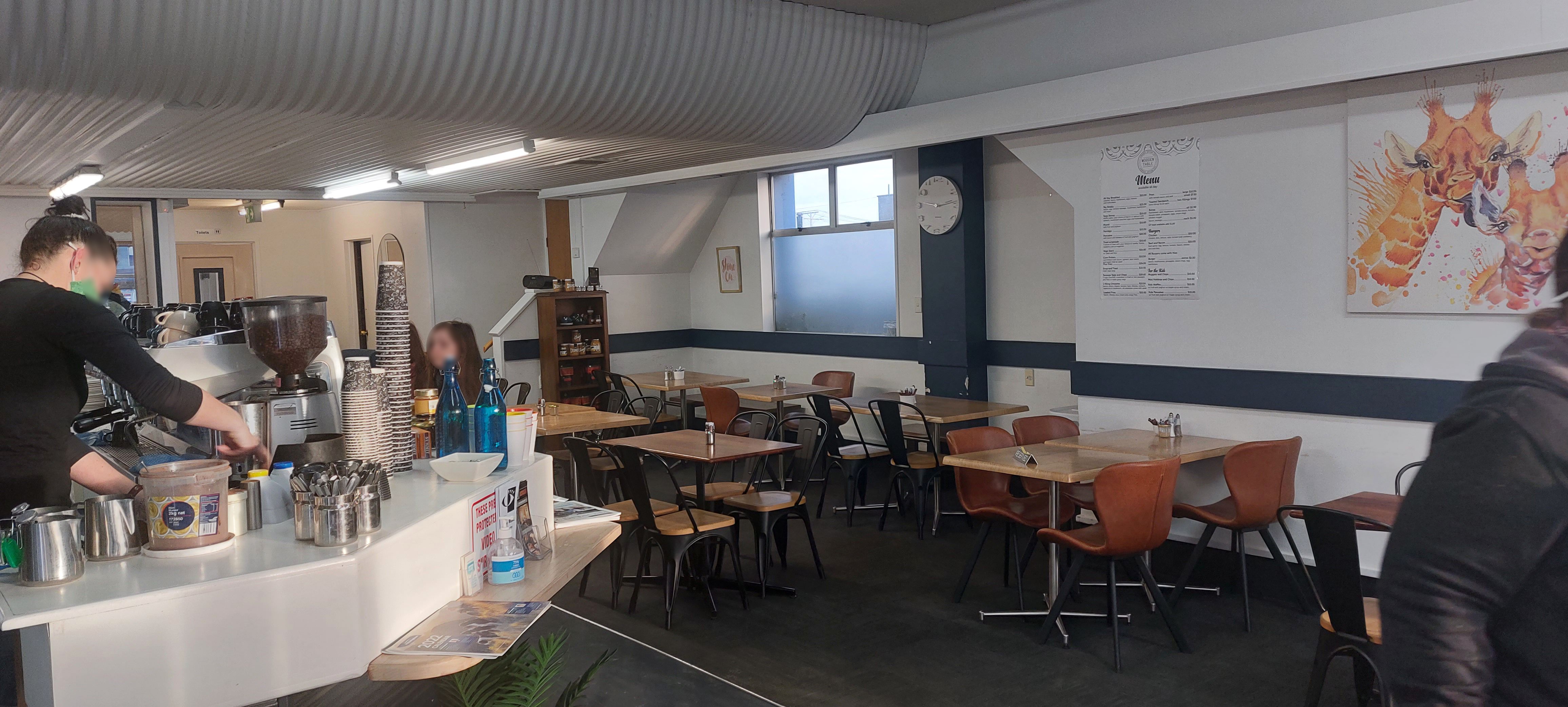 We found a seat, well a couch and table looking out the front window of the cafe, so we could watch the world go by early on a Saturday morning, on a stat long weekend, so not a lot was happening to be fair.
Our scones turned up pretty fast as they were freshly baked anyway and my vege-roll was not far behind. The scones were good with a good mix of cheese, bacon and spinach. The vege-roll was a lot better than I was expecting as well. Our coffee's were moments afterwards. This is a bonus of going to cafe early where you don't have to wait as long. However the place was getting busier as we were leaving.
---
READ MORE
---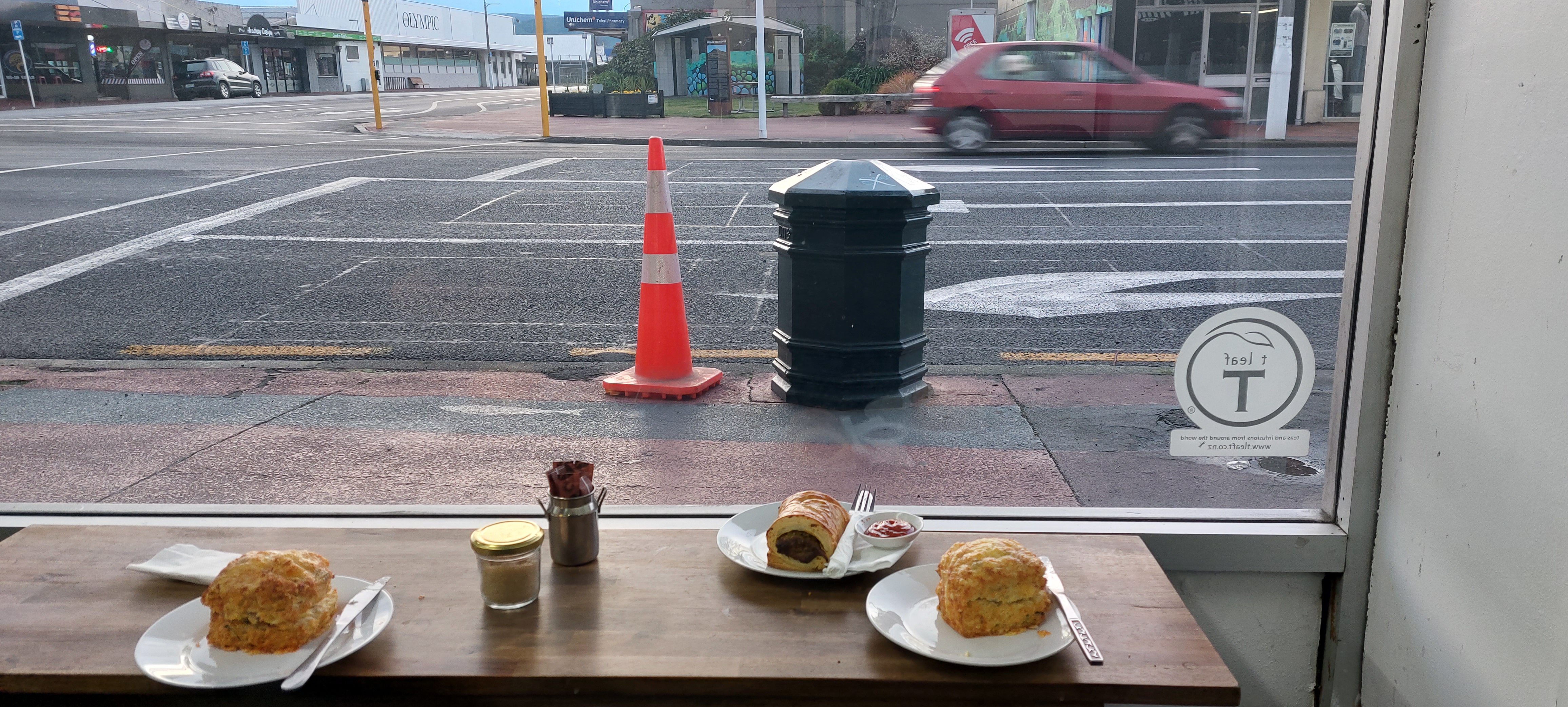 It is always a good sign when one makes a post on the Facebook machine that are at a place and you get a reply a long the lines of, "My favorite place"
The Wooden Table had that cafe atmosphere specially as we were sitting in a couch watching the world go by drinking coffee. It also had friendly service, cost wasn't to bad at $27.80. The one thing I would comment on, the Flat white had a tad much froth and was borderline a latte. But other than that enjoyed our visit.