The Good Oil café to those keen eyed readers will probably be saying haven you guys already done this café, and the answer would be "Yes" and "No"
Name: The Good Oil Café
Address: 314 George Street, Central Dunedin, Dunedin 9016
Website: https://www.thegoodoilcafe.com
The Good Oil run two café's in Dunedin the first one at Nichols Garden Centre which we have done and the second on George Street and today we decided to do the the later ans complete the duo.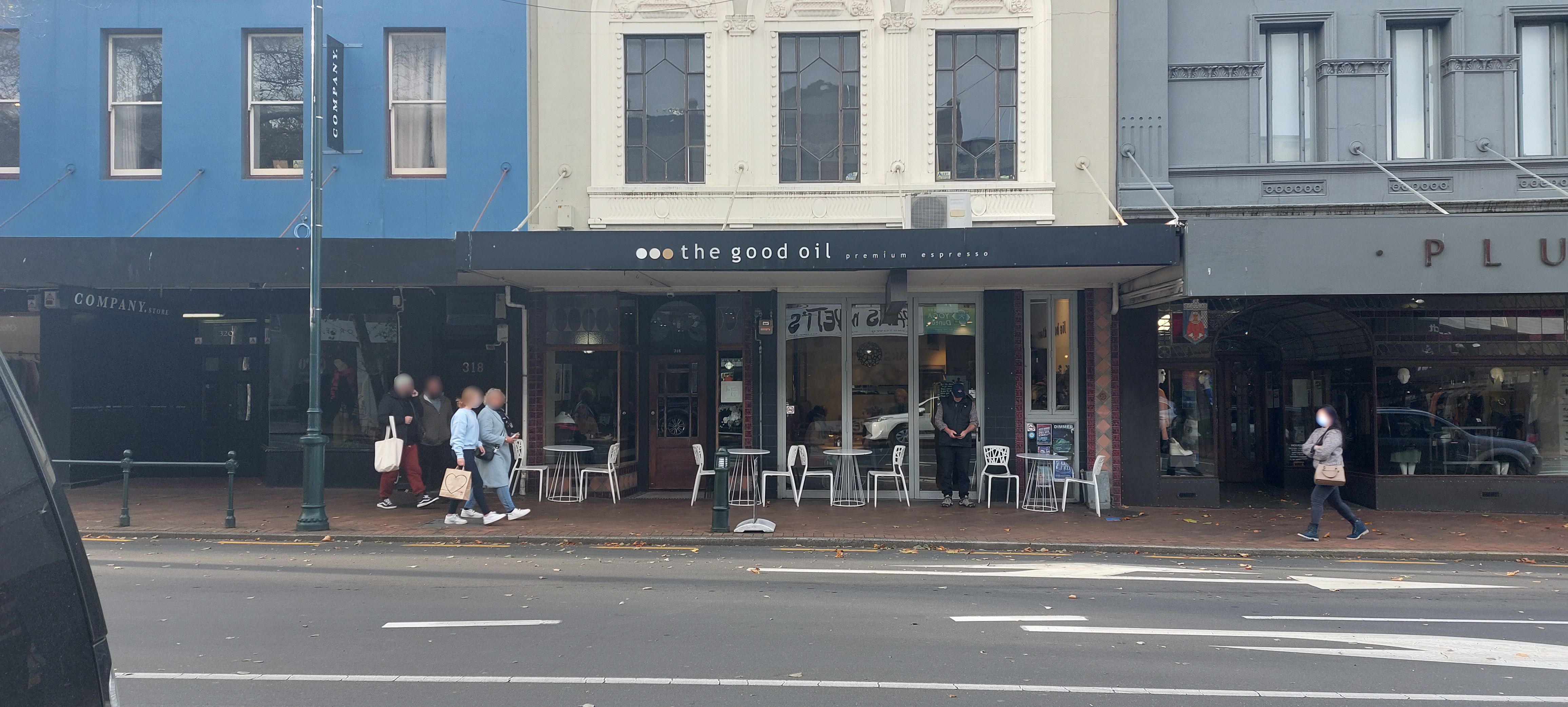 It was decided to go into town a little earlier as I needed to go to Specsavers and order some fancy dancy new specs. (Yes I know dancy is not a word but it rhymed with fancy so what can yah do?

) Being a Sunday were pretty lucky to find a park pretty close to both Specsavers and  go to order my glasses first and then go get a coffee.
It is usually a good sign when a cafe is busy, and today a the Good Oil the place was pretty busy when we arrived,
The Good Oil had a pretty good selection of serve over cabinet food, and today I got a cheese roll, and a sausage roll, Xaria go a savory scone as well as a sausage roll and our standard coffees.
Our coffees came first and then cheese roll and scone... with a bit more of a wait for our sausage roll. Xaria commented on that they didn't ask if she wanted her scone heated or not... but to be fair who in the right mind wouldn't?
The cheese roll was a good size and was pretty good,  up there on the best list, I don't think quiet as good as The Craic which I think is still my favorite, however it is up there on the top 10 list. My issue now is the café's we have been to are starting to blur together. Xaria said the scone was good, but not out standing, but would order it again.
---
READ MORE
---
The sausage roll on the other hand is one of the  better sausage rolls I have had in a long time, and it came with a nice sweet relish side... It wasn't just your standard sausage meat and pastry, there bits of carrot and peas, and other flavours all mixed in that went well together, lets just say, yeah I enjoyed that.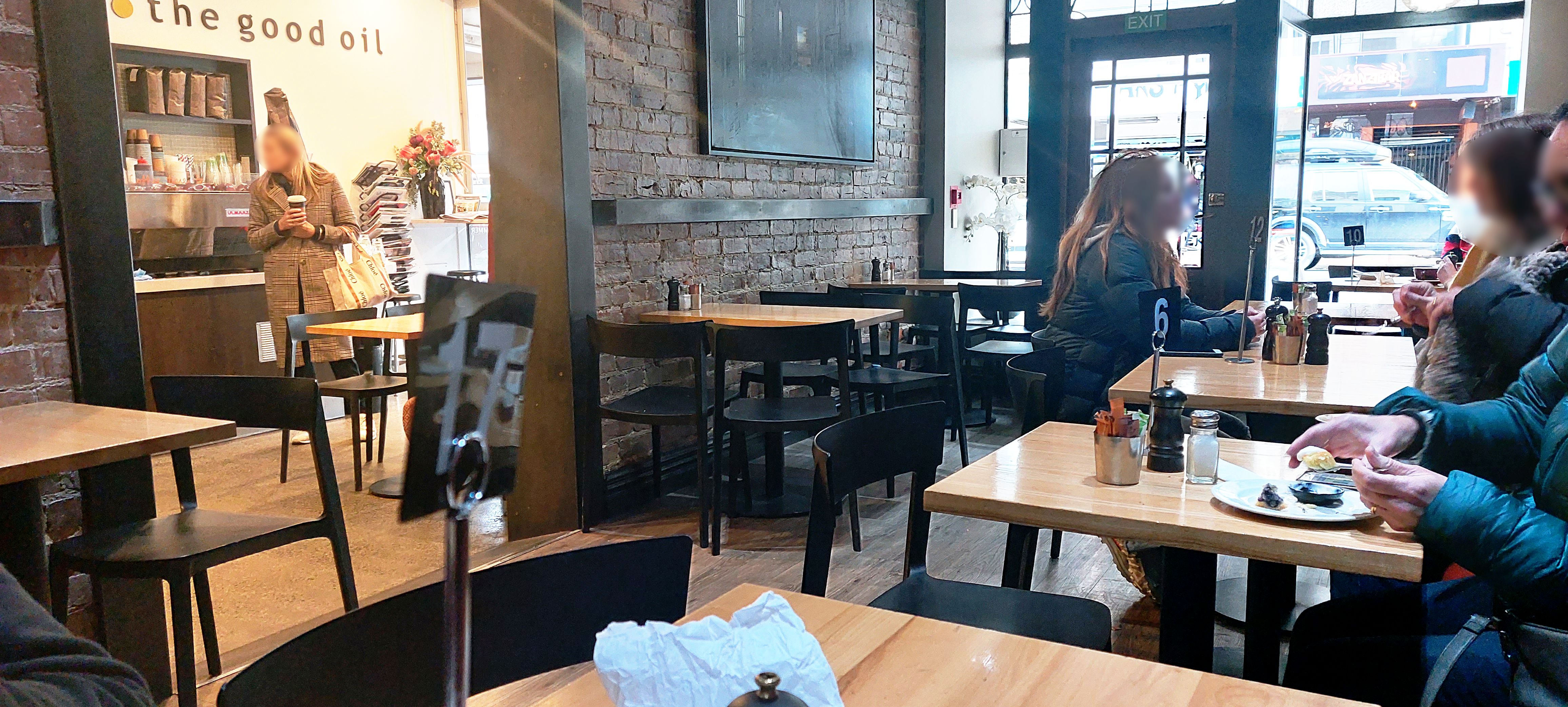 We both enjoyed our coffees as well. The price was up there and if I remember correctly it was around $39.50, but will also say it was probably worth paying that little extra, for a decent in house made sausage roll, scone and cheese roll etc. and not just your standard bulk produced products.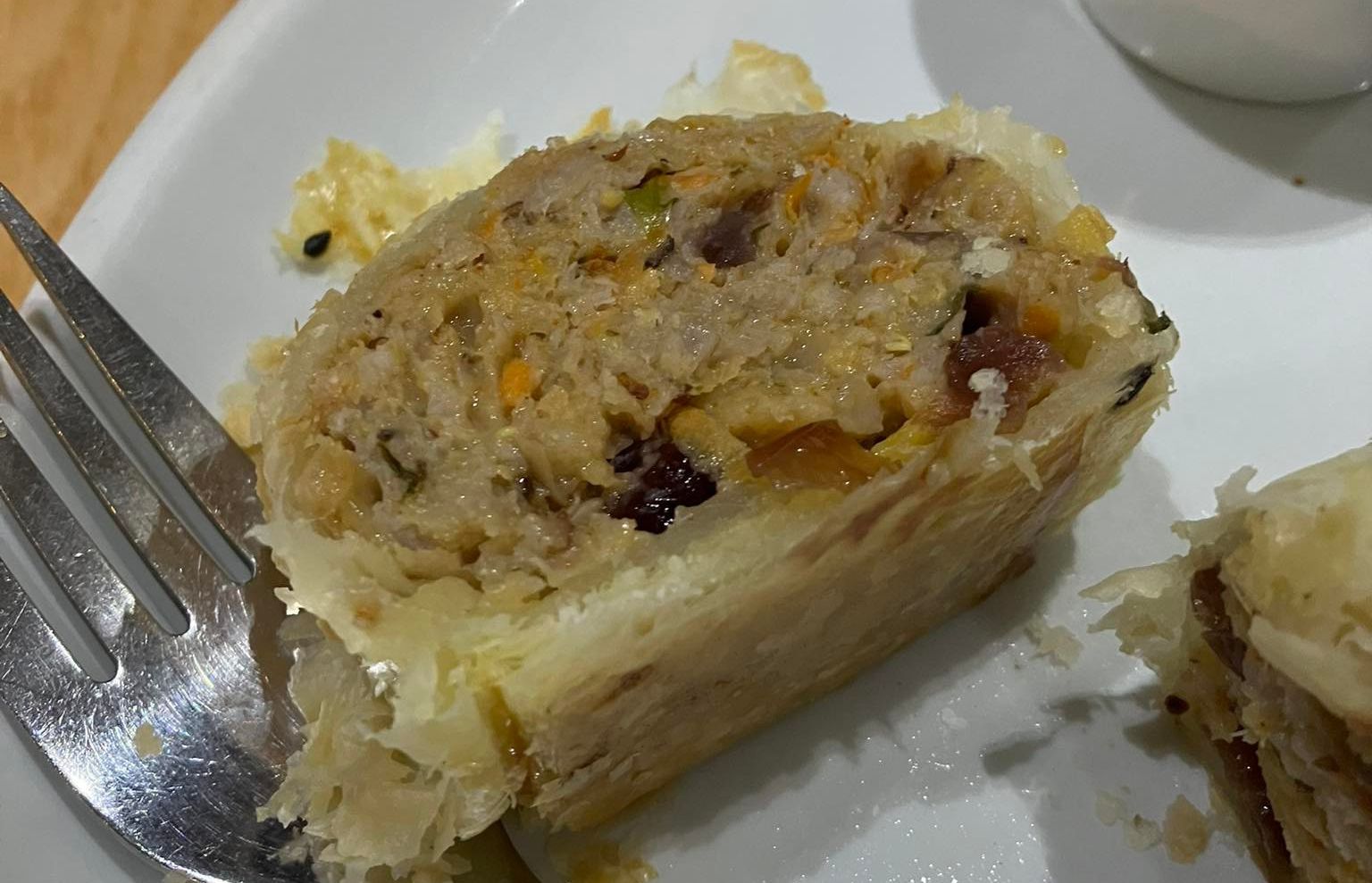 The Good Oil did have that Café feel and atmosphere to it where you would come to meet your friends and socialise and not just eat and run like you would at say a cafeteria/tearoom/canteen.