Went on a bit of a scenic route to get here; originally decided on The Perc but it looked like no seats left and we don't like queue's, then we tried ADJ0 at the gardens but they were going to be 20 minutes to get a scone so went over to Croc-o-dile.
Name: Croc-O-Dile Cafe
Address: Botanic Gardens, Opoho Road, Opoho, Dunedin North 9010
Website: https://www.croqueodilecafe.com
A gentle meander from the car park to the cafe beside the duck pond and we were at the tearooms.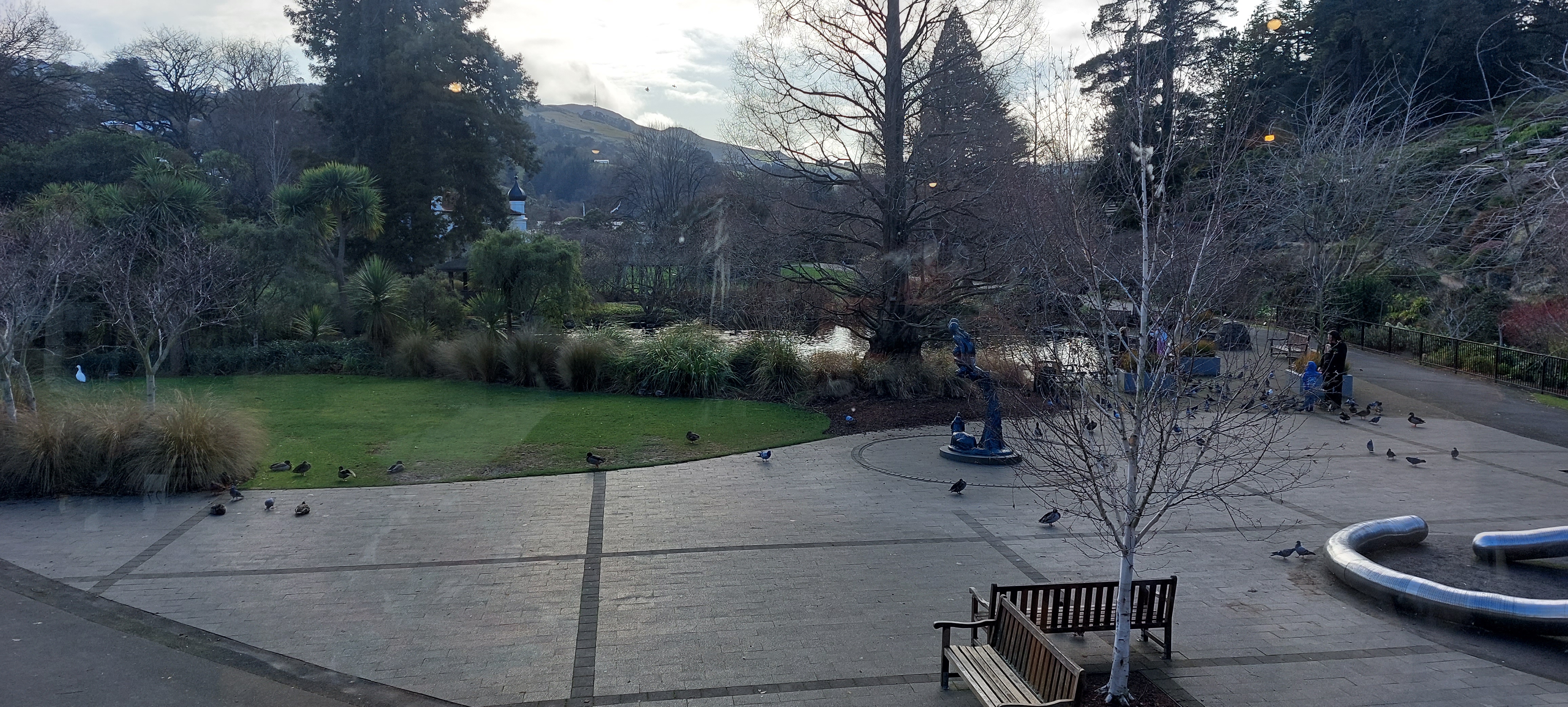 We quickly decided on sausage rolls and a coffee which came in a little expensive at $27.70.  Considering the amount of staff on and not being particularly busy it took a decent amount of time to come out, considering the sausage rolls were already heated in the pie warmer.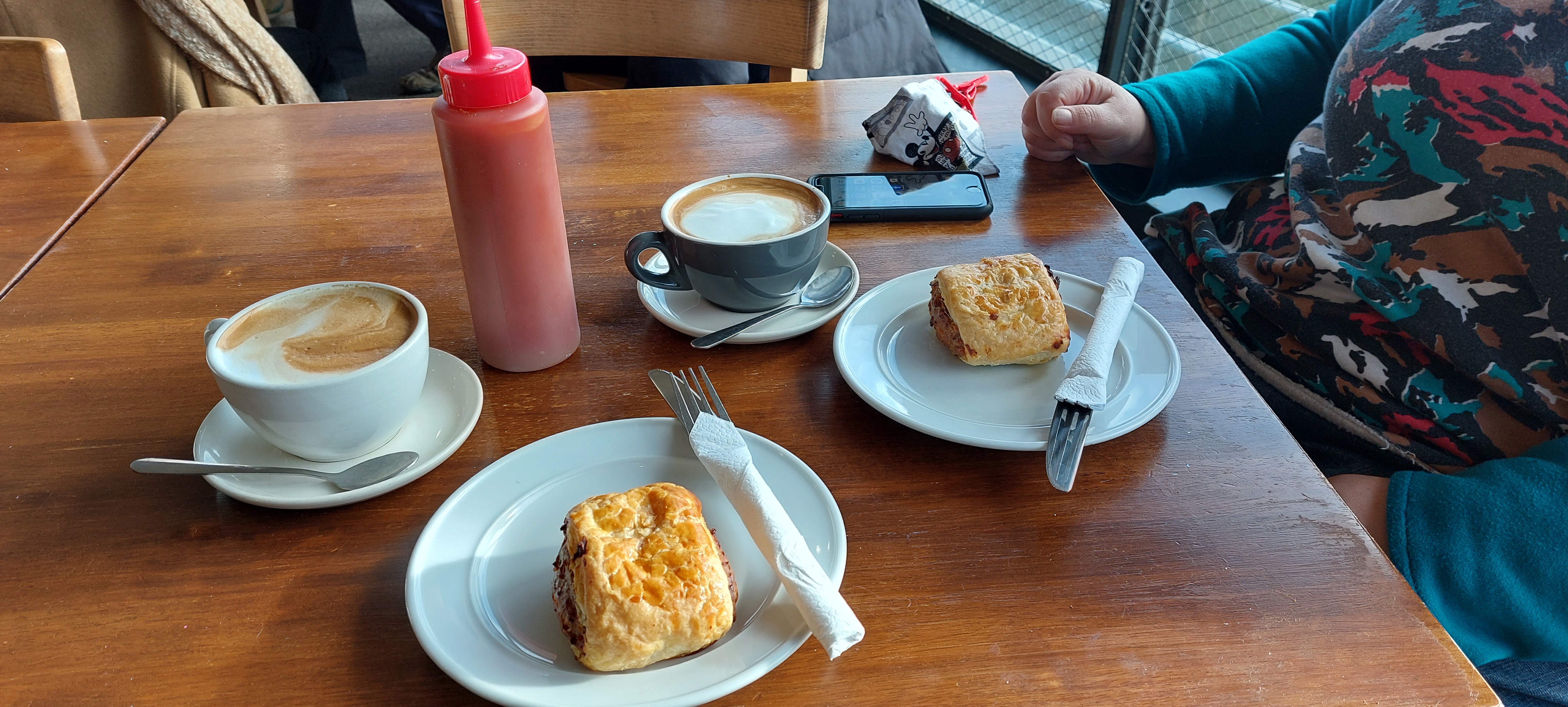 The sausage rolls were very tasty, with a handmade feel and had grated carrot inside which made a slightly sweet and moist sausage roll that was not as dense as more commercial rolls. They came with a plastic bottle of tomato sauce as an accompaniment.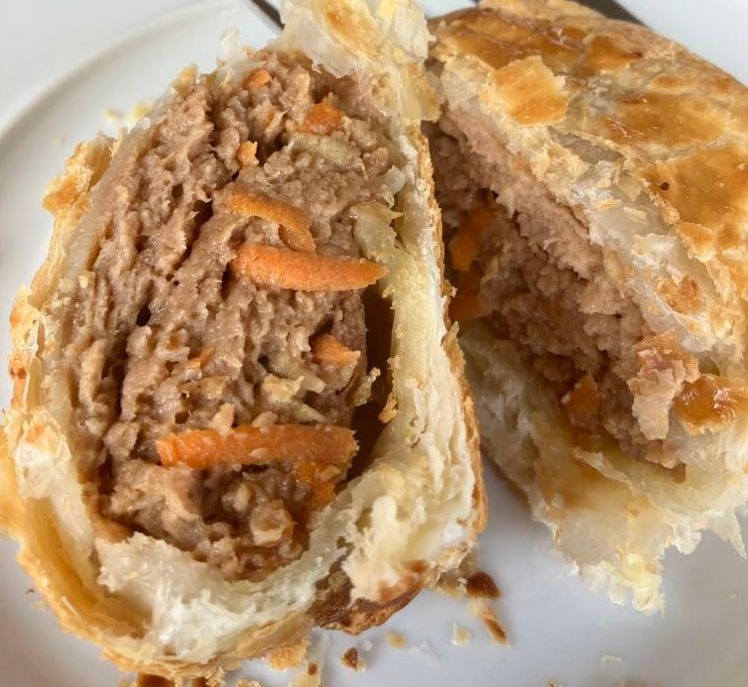 The coffee was tasty, the service was fine, the location slightly dated, but a fantastic spot when the sun came out.  We had trouble moving on until the sun was blocked by a cloud. Overall a great spot if you are in the area.