FORMER Prime Minister and Member of Parliament for Small Malaita Hon Rick Houenipwela says the security treaty with China was supposed to be a secretly orchestrated deal.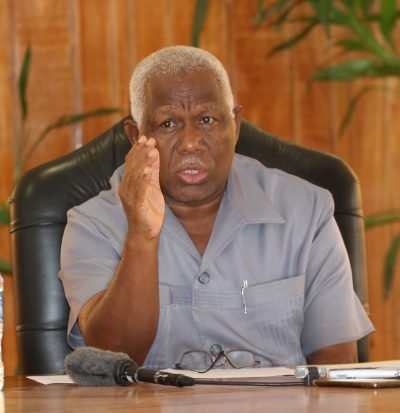 Hon Houenipwela said the secret undertakings on this agreement started way back in 2019 when the Police Minister indicated in Parliament then that 'if the government had its way, they would have China as the preferred security partner.'
He said it was a clear indication of the Government's policy intentions but they intended to keep it under wraps until it was leaked.
Hon Houenipwela said the signing of the security treaty would have also been kept a secret if the Opposition Leader did not question the Prime Minister on the floor of Parliament last week.
" If it wasn't for the leak document, the security treaty would be kept a secret from citizens of this country. It is even surprising how the security deal was quick to be signed after it was leaked last week. Why is this even a priority issue?" he questioned.
Hon Houenipwela said the Prime Minister was not prepared to tell the truth about the progress of this agreement at anytime.
"My guess is that the agreement is entirely in line with the PRC playbook. The wording and all arrangements of the agreement have not been negotiated. It was merely a formality – to call it that," he said.
The former Prime Minister warned that he wouldn't be surprised if the government goes to the extent of appointing a PRC police commissioner in the near future.
"We wouldn't be surprised, it's all in the books," he said.
---
READ MORE
---
He said the argument by the Prime Minister that as a sovereign country Solomon Islands is entitled to conduct its foreign policy has also placed Solomon Islands policy on regional security in question.
"The friends to all and enemies to none foreign policy argument on this matter is taken out of context and the fact that the world and the region has expressed deep concerns is a reflection of growing concerns for other countries in the region," he said.
"We are creating a security sphere for rivals and not friends and the government has failed to see the tensions this agreement will create at the geo-political level which will create instability in the region," he said.
The former Prime Minister said regional leaders would surely view this treaty as selfish and seriously ill-informed.
Hon Houenipwela said the bitter dissension by the public on the government's security agreement with China is mind-boggling.
He said the public opposition and outrage both locally and abroad is of great concern.
The former Prime Minister said Solomon Islands is treading on a dangerous path and will have an impact on regional security.
"We must never be a playground for foreign powers," he stressed.
He adds the response by DCGA to the public outcry against this agreement is baffling and will only lead to bitter dissension.