Amid the disruption of COVID-19 there are plenty of potential good news stories, says NZDF External Relationship Manager Richard Harrison, including upcoming procurement projects and opportunities for local suppliers.
2020 has seen some big changes for the NZDF's Capability Branch, according to its External Relationship Manager Richard Harrison. Not least among these has been a major realignment of the branch to the Capability Management System and the Ministry's four-domain structure that will provide for clearer visibility for project owners.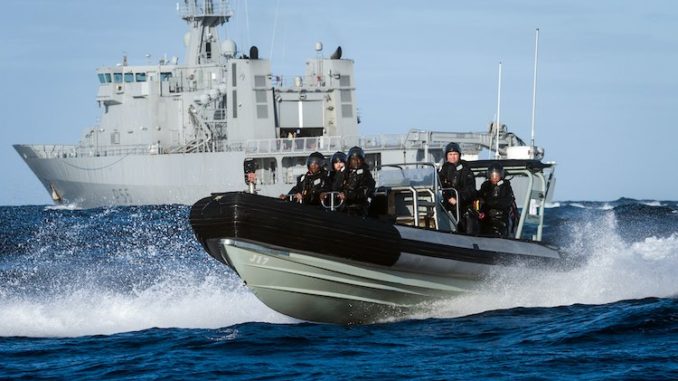 Another change is the secondment of Air Commodore Darryn Webb, Assistant Chief of Defence – Capability, to the COVID-19 Operational Command Centre as part of Operation PROTECT and, more recently, his appointment to the high-profile role of Head of Managed Isolation and Quarantine.
Although the pandemic may have resulted in some shuffling, says Harrison, there's been no cancellation of capability projects. Among those coming up over the next 12 months or so include the procurement of night vision equipment, sighting equipment, body armour, helmets, fire emergency equipment, fire crash tenders for Air Force, Fire control systems, ground support systems for Air Force.
---
---
"There has been a bunch of recent construction fabrication tenders going out for protection for trucks," he told a physical and online audience at the NZDIA's July member meeting. "There's further projects for bulk fuel, and bulk water… and then there's also trailers and general procurement in the minor projects area."
The key, he says, is to "get yourself on GETS" and watch out for early engagement alerts prior to projects going to tender. "If there's any questions you've got in that period, certainly come and ask us yourself, or direct them to the project team."
Among the challenges posed by COVID-19, says Harrison, there are also opportunities for local providers. In particular, border closures mean that offshore-based providers no longer have the option of flying in to deliver services.
"… in the past, training, sustainment, and providing specialist support to military equipment has often come via a prime and delivered by an offshore provider. With the borders being slammed shut on us, we've got to look at new ways of doing that."
Capability Branch is reviewing projects to explore delivery alternatives, such as providers engaging more local employees to get the work done. 
"But we also encourage domestic companies with the capability to engage with our current or potential OEMs (overseas equipment suppliers) to look at ways that they can come to an agreement to be the expertise in the delivery of that service or training."
According to Harrison, this has already started to happen, with local providers entering into authorised supplier relationships with specific OEMs or otherwise pairing up for an opportunity. He suggests that there's more advice on this to come from Capability Branch as they look at new ways to deliver projects and access domestic support in the current environment.