David Seymour has criticised Jacinda Ardern for breaking COVID-19 social distancing rules.
Ardern was on the campaign trail in Palmerston North on Thursday, meeting with the public.
But during the visit, the Prime Minister broke social distancing protocols to take a selfie with fans.
ACT leader Seymour slammed the selfie as hypocritical.
"New Zealanders will be asking whether Jacinda Ardern is part of the team of 5 million after she clearly flouted the rules she has asked us to live by," Seymour said.
"Ardern was photographed on Thursday taking a selfie with at least a dozen people in close proximity to her."
Seymour said hospitality businesses are struggling with the single server and social distancing rules - "meanwhile, the person responsible for the rules is breaking them".
---
---
"Small business owners will be incredibly angry," he said.
Social distancing is currently required while New Zealand is at alert level 2. Kiwis are asked to keep a two-metre distance while in public or one metre in controlled environments.
A spokesperson for Ardern said she asks members of the public to practice social distancing when interacting and getting photos but it's not always possible.
"There are a number of handshakes and hugs she, unfortunately, has to decline and best endeavours are made to keep separated when people ask for photos, but often members of the public will come very close to the Prime Minister which is difficult to control."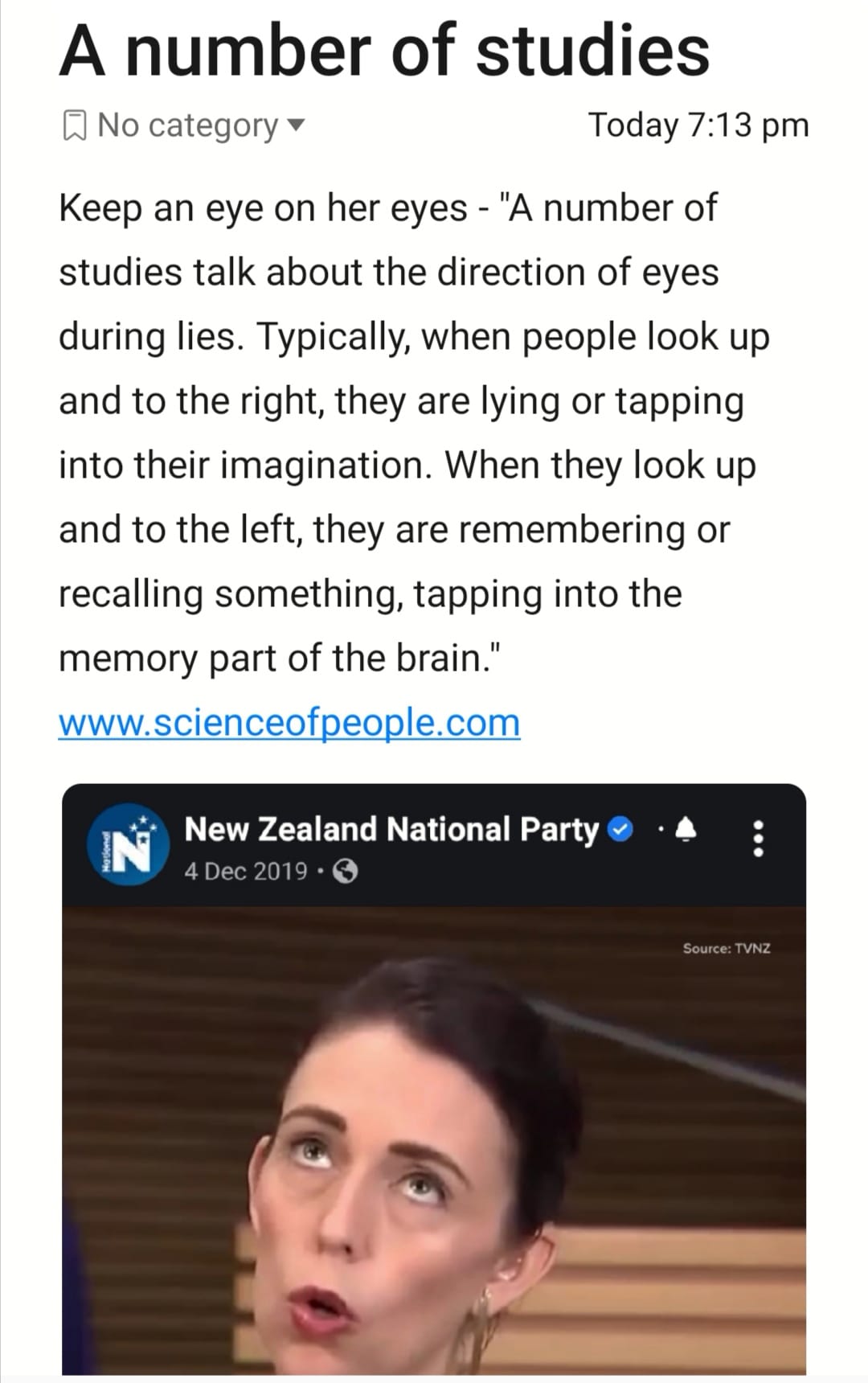 Although even I call these studies BS myself... it does make me laugh.